Arsenal summer signing Shkodran Mustafi has heaped praise on fellow new recruit Lucas Perez, who he believes will make things uncomfortable for defenders in the Premier League. The duo joined the north London club on the penultimate day of the summer transfer window and completed their first training session with the other members of the first-team on Wednesday (7 September).
The Germany international is aware of the striker's qualities after coming up against him in the La Liga during the last two campaigns. The former was in Valencia, while the Spanish forward was with Deportivo La Coruna. Perez impressed last season after making a switch from the wings to a more traditional centre-forward role, scoring 17 goals in 36 La Liga appearances.
Mustafi is confident that the striker will not only provide the goals, but will also help create chances for other teammates owing to his good work rate. Apart from his goals, the Spaniard finished last season with 11 assists in all competitions. The duo are likely to be involved when Arsenal take on Southampton on Saturday (10 September) with Mustafi the more likelier of the two to start the game alongside Laurent Koscielny.
"He is uncomfortable to play against. He's a good striker - he has everything a striker needs," Mustafi told Arsenal's official site.
"He's someone you can play well with. He doesn't just run around and wait for someone to give him a pass to score a goal. He works a lot for the team as well and he creates chances.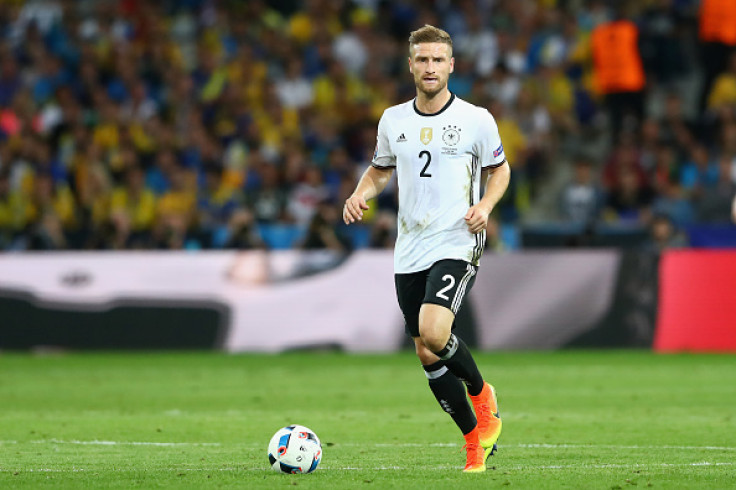 "He's in the right place at the right time, as he showed last year in La Liga. I played there for two years and I know it's not that easy to score many goals in La Liga, because you have great defenders there as well.
"I think he's going to help the team a lot," the Germany international added.