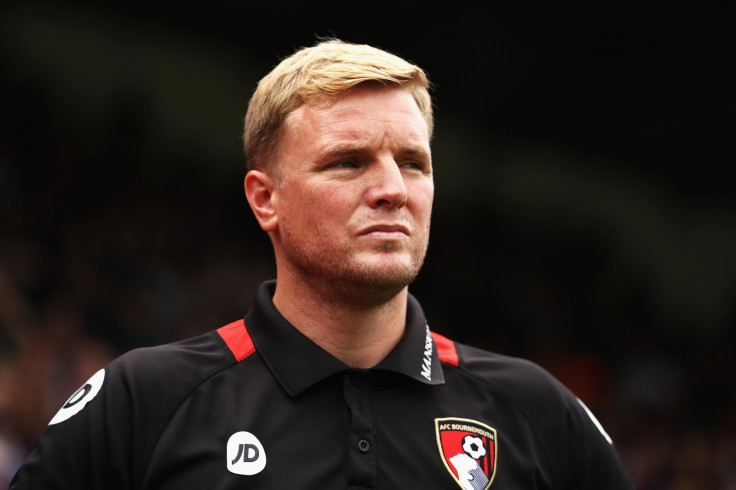 Loyal Eddie Howe has reaffirmed his commitment to Bournemouth in the wake of reports suggesting that he is being considered by the Arsenal hierarchy as a potential successor to Arsene Wenger, insisting that he is turning a blind eye to such "meaningless speculation".
The 38-year-old has earned a wealth of plaudits over recent years, establishing himself as arguably the best young manager in the country during two spells with the Cherries that has coincided with their extraordinary rise from the bottom tier and near liquidation to regular Premier League football. He also spent an unsuccessful 21-month stint managing Burnley between 2010-11, but left Turf Moor to return to Bournemouth citing personal reasons.
Howe's impressive achievements in charge of the club for whom he represented over 270 times as a player before injury forced him to retire aged just 29 have certainly not gone unnoticed. According to The Sun, his diligent approach has earned plenty of admirers at the Emirates Stadium.
Wenger is also believed to be a fan of his methods and it is said that he is under consideration as a possible replacement in the event that the long-serving Frenchman finally decides to step aside when his current contract expires next summer.
When asked about those rumours at a press conference held before Saturday's (10 September) visit of West Brom, Howe was quoted as saying by Sky Sports: "I'd rather be linked doing something right than the other way, but my only focus is winning with Bournemouth. I am loyal. I love the town and I want to continue that association for as long as possible."
He added: "It's meaningless. I don't want to hear it. I don't need to hear it. I just want to win games. It's very hard to predict the future. If you try to then you come unstuck. In football management, you live week to week. You turn a blind eye to speculation and anyone that tells me about it I believe it is not meaningful and it doesn't help me get results for this club."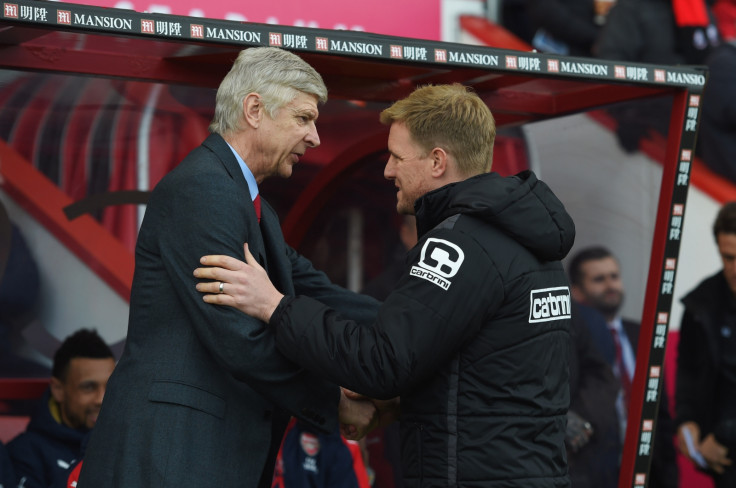 Bournemouth would be at pains to lose a manager who has already achieved so much and chairman Jeff Mostyn stressed on Wednesday that Howe, who was initially rumoured to be a contender for the England job following Roy Hodgson's departure after Euro 2016, has unfinished business on the south coast as he seeks to establish the club as a legitimate top-flight outfit.
"We have a man of immense talent and any man of talent, whatever business you are in, is always going to be sought after," he told Talksport. "We see [interest from Arsenal] very much as a compliment. But Eddie is a Bournemouth boy through and through. He has been with the football club since he was 10.
"There is unfinished business. He wants to ensure that if and when he does move on he will leave a legacy. A legacy that will ensure AFC Bournemouth are a Premier League side, not a side that is aspiring to retain its position every year. He has made it clear that over the next two or three years hopefully we can establish ourselves as a thoroughbred Premier League side, and only then would he consider moving on."