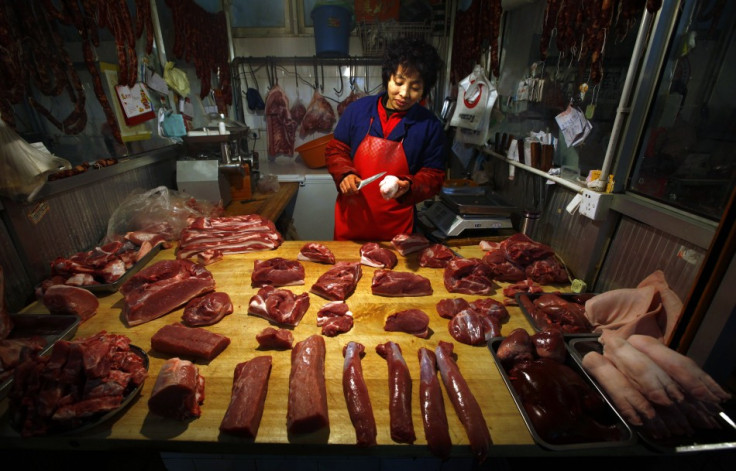 China's Shuanghui International is acquiring US pork producer Smithfield Foods in order to capitalise on the country's rising demand for meat.
Shuanghui, China's biggest pork producer, will pay $4.7bn (£3.1bn/€3.6bn) in cash for Smithfield Foods in the deal, which would the largest takeover of a US company by China if approved by authorities.
In the deal, Smithfield shareholders will receive $34 per share, representing a 31% premium over Smithfield's closing stock price on Tuesday.
The deal has been unanimously approved by both companies' boards. It is still subject to Smithfield shareholders' nod and a review by the US Committee on Foreign Investment and the Justice Department.
Cash-rich Chinese firms have recently come up with several acquisitions abroad, especially in the US. US regulators, however, blocked a number of deals citing national security concerns.
Smithfield, the biggest pork firm in the US, owns the Farmland, Armour, Cook's and Healthy Ones brands and it expects to expand the sale of its brands abroad with the deal. Shuanghui will retain Smithfield's existing management team and honour the collective bargaining agreements in place with Smithfield workers totalling about 46,000.
In line with the recent food scandals in China, the acquisition is likely to undergo strict scrutiny by the US regulators. Further, the handing over of Smithfield's animal gene technology to America's chief global competitor is likely to be another concern for the regulators.
In 2011, Hong Kong-based Shuanghui was found using the banned chemical clenbuterol in its pork products to make the meat leaner. In 2008, six infants died and about 300,000 became sick from tainted milk powder that was found to have contained industrial chemical melamine.
The scandals have increased China's appetite for foreign food brands that are viewed safer and of better quality.