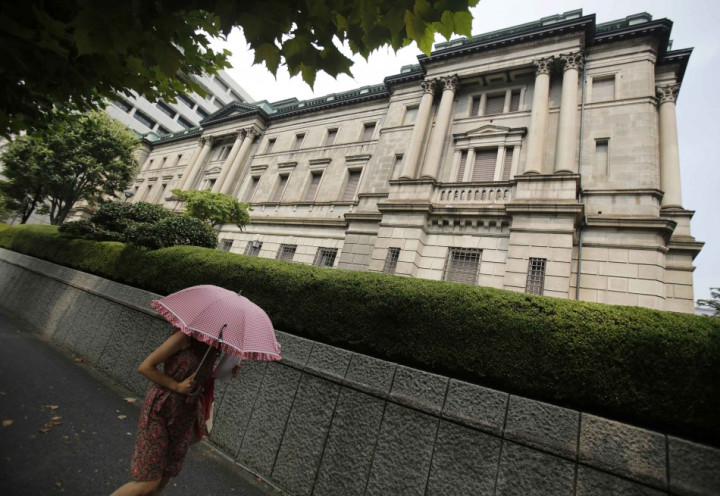 A senior official at the Bank of Japan (BoJ) has warned the North American Congress that the ongoing US government shutdown over the debt ceiling crisis will adversely impact the global economy and asked for a "prompt resolution" of the issue.
Deputy Governor Hiroshi Nakaso said in a speech that the US economy is facing the "greatest uncertainty" due to the fiscal consultation issue on which the Democrats and the Republicans opposing each other sharply.
The US government entered into a partial shutdown from the beginning of October after its Parliament failed to pass a budget for 2014.
The world's largest economy will run out of cash to pay its bills on 17 October if the debt ceiling is not raised. The country's laws limit its borrowing at $16.7tn (£10.3tn, €12.3tn).
"The debt ceiling will be reached in the middle of this month, and the redemption and interest payment of government securities will be stopped if it is not raised," Nakaso said.
"If that happens, this might have significant adverse effects on the global economy through a downgrading of U.S. government bonds and an associated rise in premiums transmitting to markets in other countries, inducing a rise in long-term interest rates, a plunge in stock prices, and fluctuations in foreign exchange rates."
"A prompt resolution of the fiscal consultation issue is critical for the global economy, including Japan," he added.
Japan holds more than $1tn of US Treasury bonds.
Earlier, China's Vice Foreign Minister, Zhu Guangyao, warned the US Congress that it must end the political impasse over the debt ceiling without further delay.
"We ask that the US earnestly takes steps to resolve in a timely way the political issues around the debt ceiling and prevent a US debt default to ensure the safety of Chinese investments in the United States," he said.
China is the largest foreign creditor of the US.
Upbeat on Japan Economy
Albeit the external headwinds, Nakaso was upbeat on the outlook for Japanese economy. The economy's current recovery is led by the services sector rather than manufacturing, according to him.
"Improvement in employment and income, mainly in the non-manufacturing sector, is supporting private consumption in a virtuous cycle," he said.
Separately, the minutes from the latest BOJ meeting said that the world's third-largest economy is experiencing a moderate recovery. It noted that the country is on track to end a long period of deflation and assured continued monetary easing measures to boost growth.
"The bank will continue with quantitative and qualitative monetary easing, aiming to achieve the price stability target of 2%, as long as it is necessary for maintaining that target in a stable manner. It will examine both upside and downside risks to economic activity and prices, and make adjustments as appropriate," the minutes said.