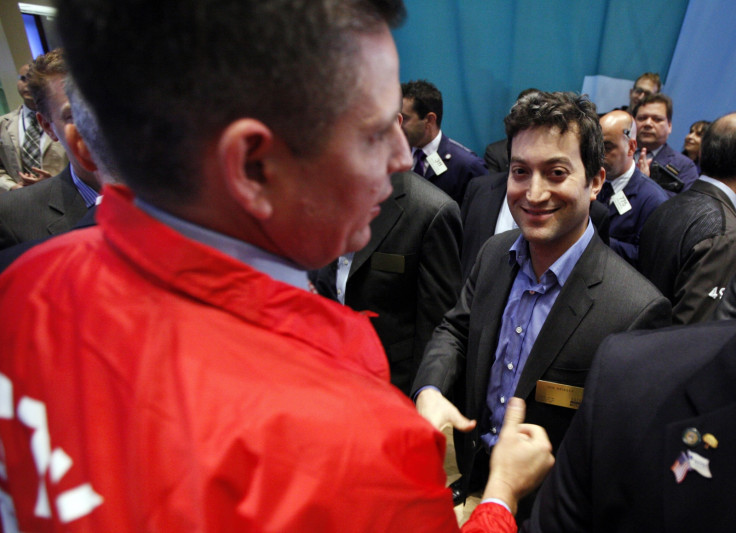 It's not often you get to sit down for coffee in London with one of the world's most prominent digital bosses, but IBTimes UK managed to corner the 'coolest person in New York tech' before he jetted back to the US.
Rocking up in the archetypal Silicon Alley (the New York City equivalent to California's Silicon Valley) uniform of jeans, boots, a t-shirt and zip-up hoodie, Jon Oringer told us all about his views on the state of the digital economy and entrepreneurship today.
"There's tonnes of room for more people in the tech market and there are lots of content gaps that have still not yet been tapped into," said Oringer when asked about whether huge companies like Shutterstock and Google overly dominate the tech scene.
"It's all about finding that opportunity and capitalising on it."
Oringer knows about capturing the consumer's imagination and building an idea into a multi-billion dollar company after growing his inexpensive stock photo site into an IPO-busting behemoth.
In 2003, Oringer noticed that businesses needed stock photography to use on their websites and in marketing material, and summarily took a year to accumulate over 30,000 images and sell them via his site.
This was his 11th start-up venture, and has now led to Shutterstock having more than 70,000 contributors and filing 45 million photos for the company.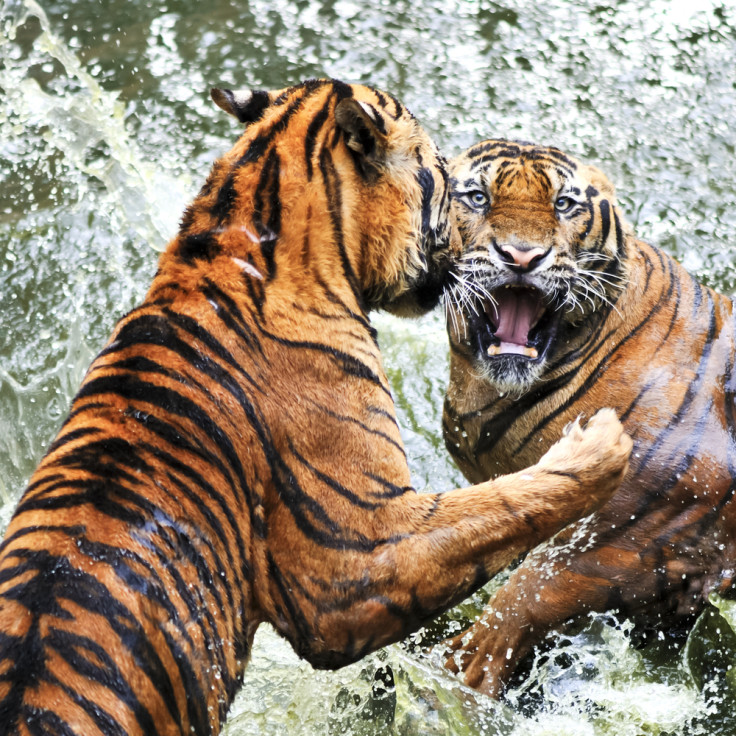 Shutterstock ended up growing at the rate of knots and its shares surged 44% when it floated on the US stock market in October 2012, and has since boosted its market capitalisation to nearly $3bn.
Last year the group make $235m in revenue, and Oringer now has an estimated net worth of $1bn.
"We are truly a global company now as [despite being headquartered in the US] 70% of our business is done outside the States," said Oringer.
"We are constantly looking for contributors and there are still many areas that I can see that we need to expand on. At the moment we are looking at expanding our stock photo database for more regional areas, into video, and also into music."
"We are also looking at expanding our stock photos and videos in Asia, but naturally that comes with its own challenges."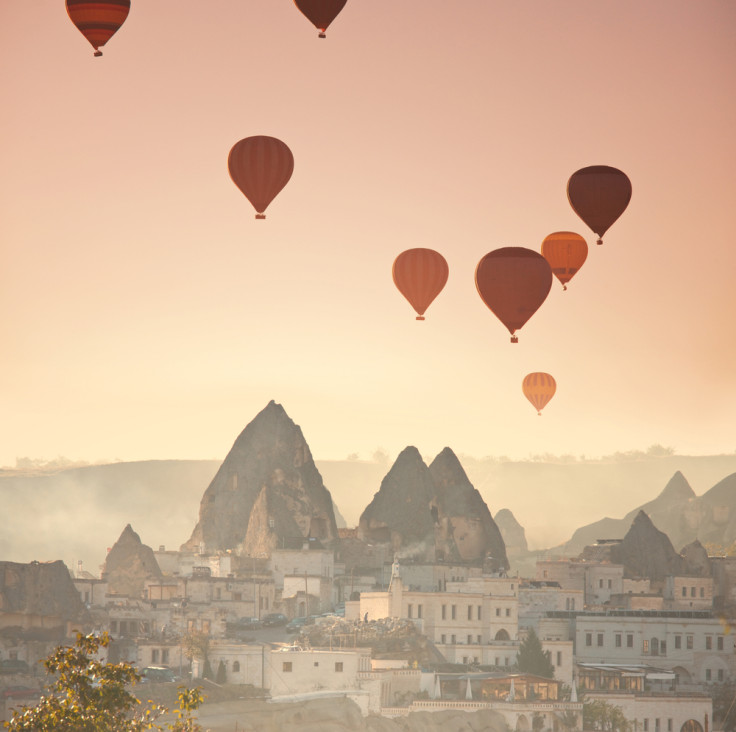 But with great growth comes great responsibility - and more tax payments. Or does it?
Britain's government has been at the forefront of cracking down on tech companies paying seemingly 'low' amounts of tax despite making millions or billions worth of profits overall.
In his Autumn Statement, Chancellor George Osborne declared that Whitehall would implement a 25% taxation on multi-national company profits that were derived from Britain.
It is dubbed the 'Google Tax' because of the politicians' focus on the internet search giant infamously admitting it pays no tax in the UK, despite being one of the largest companies in the world.
"I think [corporation tax] is incredibly complex and international laws aren't clear," said Oringer, albeit before the Autumn Statement announcement was made, when asked if tech firms were being unfairly targeted by politicians.
"The [tax] laws were designed before the internet but governments need to simplify and be a lot more transparent over what multi-national corporations need to do. Nobody is opposed to paying taxes, governments need to coordinate, work together and simplify the law."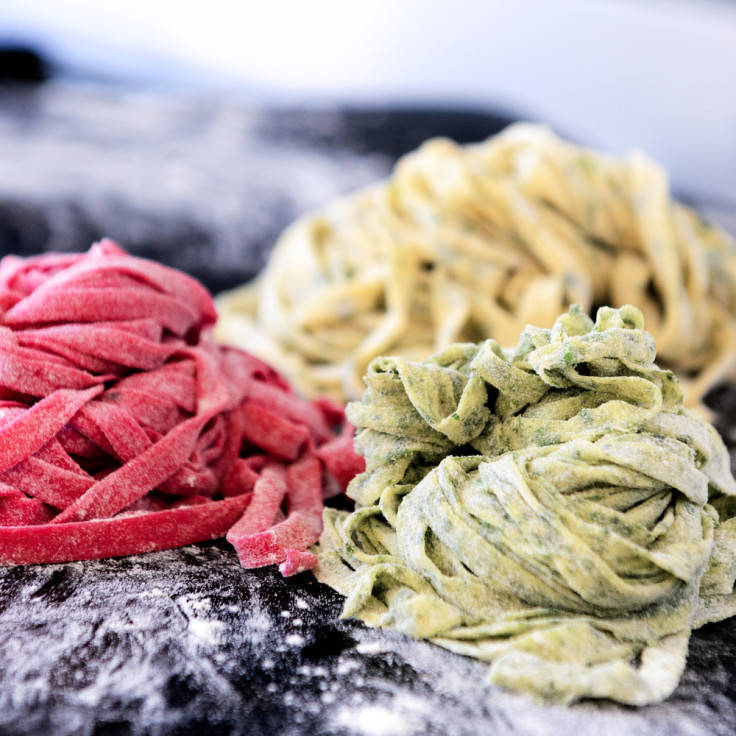 Oringer's diplomatic approach has seen him rise as one of the New York scene's most successful yet laid back CEOs over the last decade.
After being crowned the winner of Business Insider's 'Silicon Alley 100 2013: The Coolest People In New York Tech' award, it was testament to how his humble beginnings have followed him into his emergence as a powerful, yet likeable businessman.
"Oh I really don't know what that was all about," said Oringer modestly, in relation to the award. "But it was flattering."
He has clearly taken note of others that he said inspire him as a company leader.
"I admire anyone, any entrepreneur that built an idea and a platform and stayed with that company for multiple decades, such as Larry Ellison (co-founder and chairman of Oracle Corporation)," he said.
But his humble beginnings and self-made status has also led him to be a key commentator on the start-up community.
"In the early days, start-ups make the main mistake of hiring people to do the work that they could do themselves," Oringer pointed out.
"When I first started, I did everything from the photo taking to answering customer service calls and emails. It is also vital to do this as you get to know what people like, don't like, and what people need.
"Start-ups also have a tendency of rushing to get venture capital. They should wait a bit longer. The faster they try and get venture capital funding the faster they can fail. You should be careful with your cash."
Shutterstock has grown from strength to strength over the last two years in particular and reached another major milestone when it floated on the stock market.
But it doesn't end there. Shutterstock continues to expand across the world, and in Britain the group has started to hire a number of new people to broaden out its London office.
"The digital scene changes fast and the UK has the capability of growing its own big tech scene but it will take time," said Oringer.
"We hire wherever the talent comes from, so even if it is a London office, if we need to import someone from elsewhere to man a position here, we will."
Speaking of fast moving, what about branching out his customer base by accepting the increasingly popular cryptocurrency bitcoin?
"If customers asked for it, then we would be the first to accept it," said Oringer.
As the conversation drew to a close, and I supped on the dregs of my coffee, I asked where th e billionaire was off to next before catching his private jet back to the US.
"Just catching up with some old friends," he said. "But if you know of any parties, let me know."