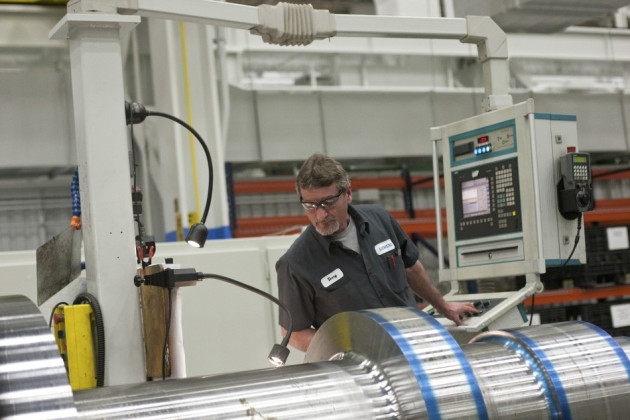 Siemens has slashed its full year earnings forecast after reporting posting a steep drop in second quarter earnings linked to delays it the group's offshore wind power projects.
Europe's biggest engineering firm said full year profits will likely be in the range of €5.2bn to €5.4bn, around 13 percent lower than had previously been estimated. The forecast cut was largely in line with analysts' estimates. Siemens also said its second quarter net income fell 67 percent to€1.05bn as delays and difficulties in linking North Sea wind turbines to existing power grids ate into profitability. Siemens also booked a €278m charge related to the delays.
Sales for the three month period rose 9 percent to €19.3bn.
"As expected, the second quarter was not easy," said CEO Peter Loescher. "Profit for the quarter was below our expectation due to charges at power-transmission projects in Germany. We are addressing the problems (in the unit) systematically,"
Earlier this week Siemens appointed Karheinz Springer to replace former power-transmission unit chief Udo Niehage. He'll take control of the division on 1 May.
Siemens shares closed at 69.81 Tuesday, up 1.32 percent but have fallen around 6.8 percent since the beginning of the year.