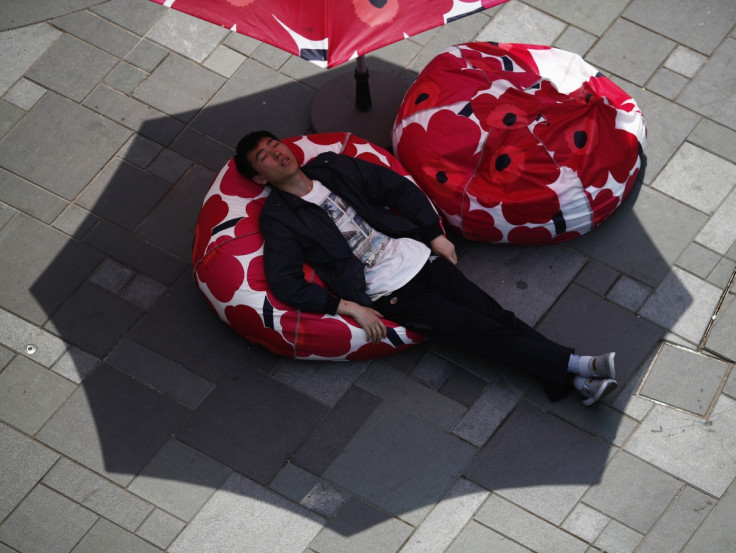 Curling up for an afternoon nap can lower the chance of suffering a heart attack or stroke, scientists have said. People who dozed after lunch were found to have reduced blood pressure levels compared to those who did not take a nap, according to research presented to the European Society of Cardiology conference in London.
The study monitored 386 patients, with an average age of 61.4, who had high blood pressure. It found that patients who slept during mid-day had 5% lower average daily blood pressure measurement compared to those who did not sleep. Mid-day naps were also associated with prescription of fewer blood pressure medications, said Dr Manolis Kallistratos, a cardiologist at Asklepieion Voula General Hospital in Athens.
Those who took a nap after lunch were found to have less damage from high blood pressure in their arteries and heart. The duration of sleep also had an impact, with those patients sleeping for an hour showing the greatest change in blood pressure level.
"Μidday sleep is a habit that nowadays is almost a privileged due to a nine to five working culture and intense daily routine," he said. "However the real question regarding this habit is: is it only a custom or is it also beneficial?"
"Although William Blake affirms that it is better to think in the morning, act at noon, eat in the evening and sleep at night, noon sleep seems to have beneficial effects. Two influential UK prime ministers were supporters of the midday nap. Winston Churchill said that we must sleep sometime between lunch and dinner while Margaret Thatcher didn't want to be disturbed at around 3:00 pm. According to our study they were right because midday naps seem to lower blood pressure levels and may probably also decrease the number of required anti-hypertensive medications," Kallistratos added.