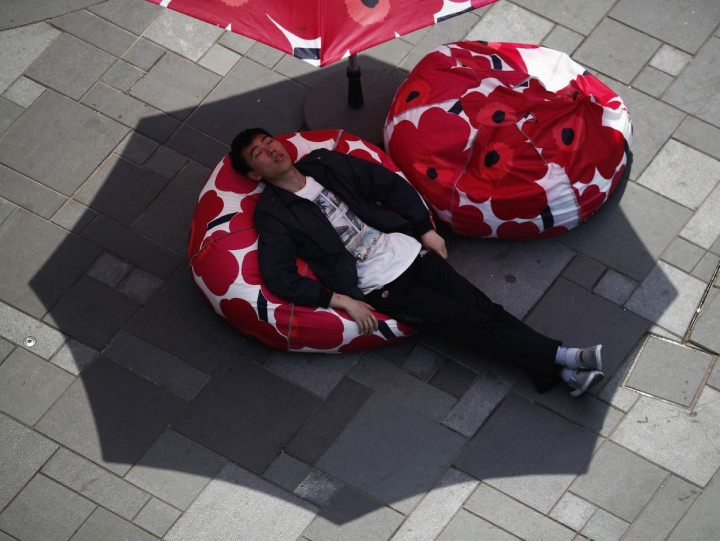 Sleeping on your keyboard is sometimes very tempting at work but, according to a leading neuroscientist, doing just that could be beneficial to your boss.
Vincent Walsh, professor of human brain research at University College London, told attendees at the Cheltenham Science Festival that short sleep breaks can boost productivity and creativity.
Walsh, who has published more than 300 scientific publications, explained that it is been only since the industrial revolution that people have been "obsessed with squeezing" all of their allocated sleep periods during the night cycle.
"It's best to give your brain downtime," he suggested. "I have a nap every afternoon."
The academic said a nap of up to 90 minutes in the afternoon could help employers.
Walsh also controversially argued that businesses should not limit when workers come in and out of work.
Instead, the research said firms should enable employees to come in when they want.
The comments coincide with research released by the Chartered Society of Physiotherapy, which found that poor work habits like not taking a break, staying late or eating lunch "al-desko" are damaging the nation's health.
One in five people (21%) surveyed for the CSP revealed they worked through their lunch every day.
Of those who do manage to take a break, almost half (48%) said they ate at their desk.
Only 19% leave their workplace to go outside for a break, and only 3% go to the gym, meaning most miss out on any kind of physical activity during the day.
In addition, 42% of respondents said they often had to cancel exercise plans because of work, while nearly a third (32%) said they started earlier or finished later than their contracted hours every day.
The CSP is calling on employers to find ways to support staff to be more physically active during the working day in order to reduce their risk of developing musculoskeletal problems like back and neck pain and more serious illnesses such as cancer, heart disease and stroke.