Silk Road 2.0: FBI Shuts Down Illegal Drugs and Guns Website and Arrests Blake Benthall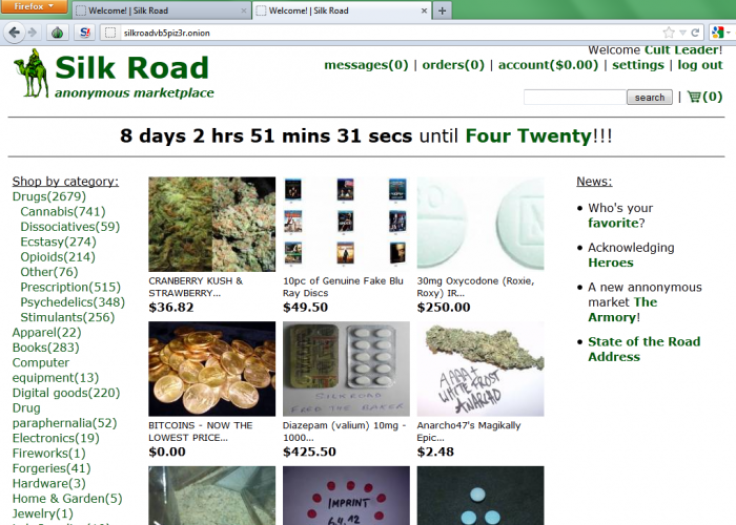 The FBI has arrested a man claimed to be the owner of online black market Silk Road 2.0.
Known online as Defcon, Blake Benthall, 26, was arrested by officers in San Francisco, California on 5 November. The website, which has now been shut down by the FBI, was set up as a dark website, only accessible through the Tor network, in a bid to hide the identity of its users and administrators.
Living in California but originally from Houston, Texas, Benthall is charged with narcotics trafficking conspiracy, computer hacking conspiracy, money laundering, conspiracy and other charges. It is claimed his website, as of September this year, was generating $8 million (£5m) every month.
Narcotics trafficking carries a maximum sentence of life in prison with a mandatory minimum sentence of 10 years in prison.
150,000 users
Silk Road 2.0 sold all manner of illicit goods, from stolen credit card details and ammunition, to a whole range of illegal drugs, and was created in the wake of the closure by the FBI of the original Silk Road site a year ago.
The FBI claims Silk Road 2.0 had enabled more than 150,000 people to buy and sell goods online and anonymously, using the bitcoin cryptocurrency to further hide their tracks.
Manhattan U.S. Attorney Preet Bharara said: "As alleged, Blake Benthall attempted to resurrect Silk Road, a secret website that law enforcement seized last year, by running Silk Road 2.0, a nearly identical criminal enterprise. Let's be clear—this Silk Road, in whatever form, is the road to prison. Those looking to follow in the footsteps of alleged cybercriminals should understand that we will return as many times as necessary to shut down noxious online criminal bazaars. We don't get tired."
The arrest comes 13 months after the FBI arrested Ross Ulbrich, who they allege to be the owner of the original Silk Road website, and who they claim went by the online name of Dread Pirate Roberts.
FBI assistant director-in-charge, George Venizelos, said: "Following a very close business model to the first [Silk Road website], as alleged, Blake Benthall ran a website on the Tor network facilitating supposedly anonymous deals of drugs and illegal services generating millions of dollars in monthly sales. Benthall should have known that those who hide behind the keyboard will ultimately be found."
Infiltration
During the FBI's investigation, which was conducted jointly with Homeland Security Investigations (HSI), an HSI agent "acting in an undercover capacity" was able to "infiltrate the support staff involved in the administration of the Silk Road 2.0 website, and was given access to private, restricted areas of the site reserved for Benthall and his administrative staff."
Venizelos added that the FBI has worked with law enforcement partners both in the US and abroad on the case, and will "continue to investigate and bring to presecution those who seek to run similar black markers online."
When trying to visit the website, users are now greeted with a notice from the FBI stating Silk Road 2.0 "has been seized".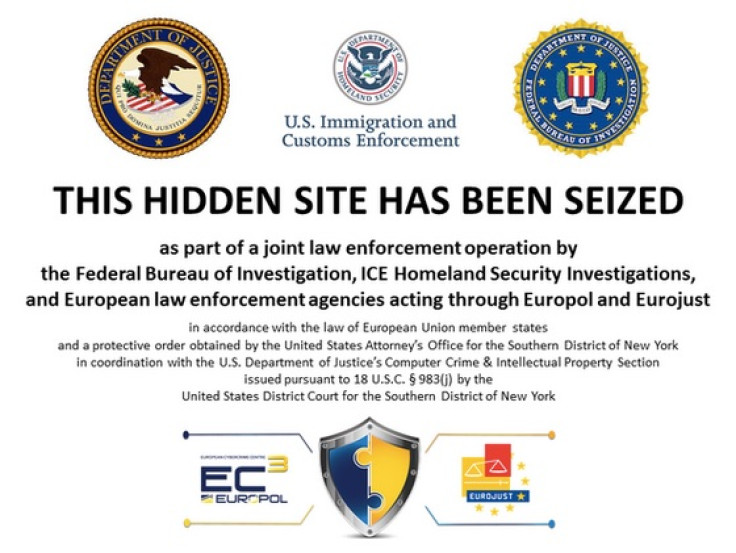 The Silk Road 2.0 website has been replaced with an FBI take-down notice.
Buying and selling goods on Silk Road 2.0 was similar to legal online trading platforms, where buyers and sellers were rated on the speed of their service, quality of the product they sold, their communication, and how subtly drugs were concealed inside innocent packages when posted to buyers.
Drugs, fraudulent documents, and computer hacking services
As of October 17, 2014, Silk Road 2.0 had over 13,000 listings for controlled substances, including, 1,783 listings for "Psychedelics," 1,697 listings for "Ecstasy," 1,707 listings for "Cannabis," and 379 listings for "Opioids," the FBI reports.
Besides illegal narcotics, other illicit goods and services were also openly advertised for sale on Silk Road 2.0, including fraudulent identification documents and computer-hacking tools and services.
Origins
The original Silk Road was in operation between January 2011 and October 2013, and was one of the most renowned websites on the internet, allowing people to anonymously buy and sell drugs and other illicit items using bitcoin.
As of September, 2013 the FBI said there were 13,000 listings for controlled substances on the website, including drugs, firearms and ammunition, anonymous bank accounts, counterfeit currency, stolen credit card information, and even hitmen for hire in over 10 countries around the world.
The FBI adds that, by doing so, the agent "was able to interact directly with Benthall throughout his operation of the website."
During its two-and-a-half years in operation, the FBI claims the first Silk Road site had been used by several thousand drug dealers to distribute hundreds of kilograms of illegal drugs to well over 100,000 buyers - though the website had almost one million registered users.
© Copyright IBTimes 2023. All rights reserved.