Following the arrest of alleged Silk Road operator Ross Ulbricht last week, the FBI is still looking to access his 600,000 Bitcoins.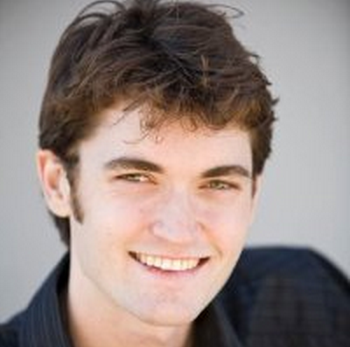 Speaking to Forbes, an FBI spokesperson said Ulbricht's Bitcoins were held separately from the 26,000 Bitcoins seized from Silk Road accounts last week, and because they were encrypted, the FBI has not been able to access them as of yet.
Ross William Ulbricht, known on the illicit Silk Road website as Dread Pirate Roberts, was arrested in San Francisco last Tuesday charged with drug-trafficking, money-laundering, computer hacking and soliciting a Silk Road member to murder another user of the website.
Ulbricht, 29, appeared in court on Friday denying all charges against him and successfully argued to have his bail hearing put back until 9 October.
In his complaint against Ulbricht, FBI special agent Christoper Tarbell said the underground website was suspected of having generated 9.5 million Bitcoins in sales, with Ulbricht pocketing 600,000 Bitcoins in commission. In today's valuation, that equates to $1.2 billion in sales and $80m in commission for Ulbricht.
Escrow
Following the arrest the FBI seized 26,000 Bitcoins ($3.2m) from various Silk Road accounts but these were Bitcoins held in escrow by the site for its customers who used Silk Road as an anonymously online marketplace to buy and sell everything from class A drugs to machine guns and counterfeit currency.
The Bitcoins were then transferred to a new address on Bitcoin wallet service blockchain.info.
Unfortunately for the FBI, a Reddit user identified the account and since last Wednesday when the seized Bitcoins began appearing in the FBI's wallet, disgruntled Silk Road fans have been using it to post messages of annoyance at the website's shutdown.
Brainwashed
By donating to the FBI's account you are allowed to leave a public message and with tiny donations, those who don't agree with Ulbricht's arrest have a public forum for their anger.
"Take the drugs, take the domain, but don't take the people's Bitcoins. This seizure was only legal because Bitcoin is not recognized as a currency," says one.
Another pleads: "'Ross Ulbricht' is not the bad guy, you are a bad guy. Please open your eyes, dont be brainwashed, and think yourself!!!"
Plans
When asked what the FBI plans on doing with the seized Bitcoins, the spokesperson said: "We will download the Bitcoin and store them. We will hold them until the judicial process is over."
Adding that the situation is "kind of new to us" and that the agency "will probably just liquidate them."
The difficulty for the FBI in accessing Ulbricht's Bitcoin wallet - the name for the file where the cryptographic currency is held - is that to do so they will need the private key, which only Ulbricht will know.
The key to Bitcoins' current popularity, especially on websites like Silk Road, is their complete anonymity, with authorities being unable to trace where the money has come from or gone to.