Ross Ulbricht, the man accused of running billion dollar online drugs empire Silk Road has hired a lawyer who has previously argued high-profile terrorism cases.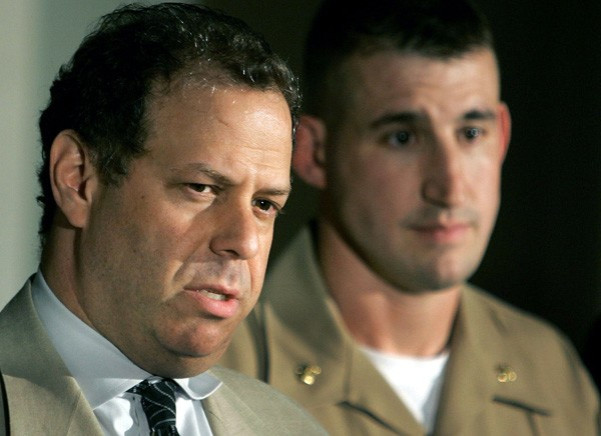 Ulbricht has retained the services of New York-based lawyer Joshua Dratel to defend him against multiple felony charges including solicitation of murder relating to the operation of the underground black market for drugs known as Silk Road.
Silk Road was shut down by the FBI at the beginning of October, with the law enforcement agency claiming the website had generated $1.2 billion (£750 million) in revenue in the two-and-a-half-years it has been operating.
Dratel reiterated to Forbes that his client denies all charges against him with teh high-profile lawyer saying he feels "pretty good about the case."
Dratel said: "Part of the reward [of being a defence attorney] is taking a case that's defensible. That's one of the reasons this case is attractive. Among the people I've spoken to who know him in any way, all are firm in their belief that Ross is not guilty of the charges," Dratel added.
Incarcerated
Ulbricht is currently incarcerated in Alameda County jail awaiting transfer to New York where he will face trial. Ulbricht previously denied all charges through his publicly-appointed attorney Brandon LeBlanc, adding that he was not the person known as Dread Pirate Roberts who operated Silk Road.
Dratel, who is a well-known defence attorney in the US, is no stranger to taking on clients facing very serious criminal charges. In 2001 he acted for Al-Quaida associate Wadih el Hage who was convicted of helping to orchestrate the bombings of US embassies in Kenya and Tanzania.
In 2004 Dratel became the first civilian to try defend a Guantanamo Bay case when he acted for Australian David Hicks who was accused of fighting with the Taliban. Hicks also claimed he was tortured while at Guantanamo.
The attorney was more recently retained by Katherine Russell, the widow of Boston Bomber Tamarlane Tsarnaev, though no charges have been filed against her so far.
Breaking his silence
Dratel is not taking the case on a pro bono basis saying a defence fund was being worked on.
Earlier this week, against the advice of LeBlanc, Ulbricht broke his silence since being arrested and granted his first media interview becasue he wanted "to see what it would be like."
The 29-year-old Texan granted an interview to San Francisco Magazine reporter Lauren Smiley - seemingly because he was lonely.
Smiley was granted just 15 minutes with Ulbricht and was not allowed to bring in any recording devices or even a pen and paper.
Isolation
Ulbricht says he spends up to 22 hours a day on his own in his prison cell with his only interaction with other humans being a few words with guards or the one hour of phone calls he is allowed each day with family and friends who have been registered to talk to him.
Ulbricht told Smiley that he was lonely and that was one of the reasons he agreed to carry out the interview. He would not talk about the charges he was facing, which could see him spend the rest of his life behind bars, preferring to talk about prison life.
Ulbricht said he has no access to television so has not seen the coverage his arrest garnered and clearly he is not allowed access to the internet.
When asked if he was scared about the future, Ulbricht said "not excessively" but says that in the future he will have important things to say.