Media, football and politics. Few things are more important to everyday life in Italy and few men have had as big an impact on each of them as Silvio Berlusconi.
From founding a broadcasting giant to owning AC Milan and becoming Italy's longest serving Prime Minister after the Second World War, Berlusconi has been a mainstay of Italy's social and political scene for the past five decades.
However, the 80-year-old's incredible success – he was ranked 199th in Forbes' list of the wealthiest men of the planet this year with a $7.3bn (£5.6bn) fortune – has come alongside a host of major controversies and scandals.
At a glance
• Full Name: Silvio Berlusconi
• Age: 80
• Marital Status: Twice married – to Carla Dall'Oglio and Veronica Lario – and twice divorced.
• Net Worth: £5.6bn ($7.3bn)
• Children: Five. Marina and Pier Silvio with his first wife, Carla; and Barbara, Eleonora and Luigi with his second wife, Veronica.
• Listed on Forbes as the 199th richest man in the world in 2017.
From singer to media mogul
Born to a middle-class family in Milan in 1936, Berlusconi studied law at university, graduating with honours from his home town's Universita' Statale at the age of 25. Throughout the 1950s, a young Berlusconi occasionally performed as a cruise ship crooner in a band containing Fedele Confalonieri, who would go on to become the chairman of broadcasting giant Mediaset, which Berlusconi founded in 1978.
Berlusconi's career, however, began in construction, as he began building the residential complex of Milano Due (Milan Two, in Italian) in the late 1960s, before entering the media world in 1973 when he established TeleMilano, a small cable TV company.
The channel would later evolve into into Canale 5 which, along with Italia 1 and Rete 4, were respectively purchased from the Rusconi family in 1982 and from publishing giant Mondadori in 1984, creating the first and only commercial TV empire in Italy.
The three channels are part of the Fininvest group, a holding company Berlusconi founded in 1978 and which has stakes in Mediaset, Italy's largest media company, as well as Mondadori, one of the country's largest publishing houses, movie maker Medusa and financial services group Mediolanum.
Into the political scene
Berlsuconi's media empire played a considerable role in his arrival into Italy's political scene, which saw him create his Forza Italia party in 1994 and being elected prime minister only three months later.
However, Berlusconi's debut as politician was surrounded by a number of controversies, which would follow him for the following two decades. Shortly before he launched his party, the media tycoon, along with some of Fininvest's executives, was reportedly set to be arrested amid the "Mani Pulite" (Clean hands, in Italian) investigation.
The probe, which ran throughout the early 1990s, focused on political corruption in Italy and led to the demise of many of the country's traditional parties, with more than half of Italian MPs placed under indictment.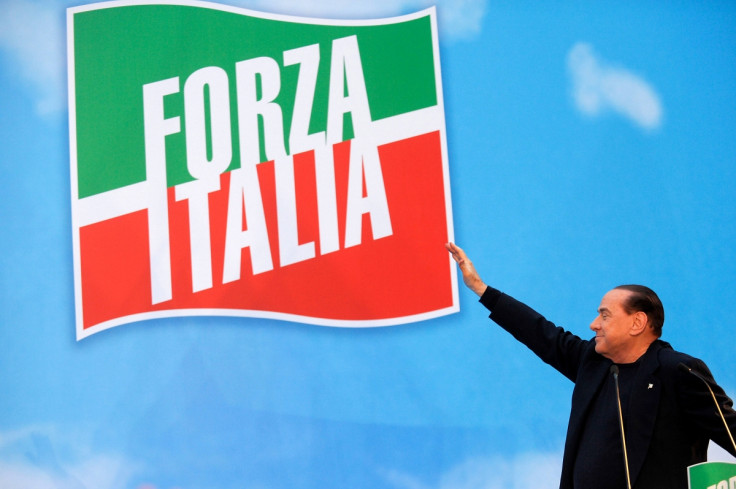 Berlusconi survived the inquest, but his first spell in charge lasted only nine months and he failed to return to power in the snap elections called for 1996, although he was again elected as prime Minister five years later, when he led a centre-right coalition to victory.
Having lost by a narrow margin in 2006, Berlusconi became PM for a third time in 2008, before he was forced to resign in November 2011, after growing fiscal issues related to the European debt crisis saw him lose key support within his own party.
In 2013, however, Berlusconi refounded Forza Italia, which had changed name a number of times since its first inception in 1994, and in March 2017 he announced his intention to run again for PM.
Legal cases
Running again for PM, however, could prove impossible for the tycoon, who was convicted of tax-fraud by the final appeal instance in 2013 and barred from serving any legislative office for six years.
The tax-fraud trial was the only one that saw Berlusconi convicted by the final appeal instance out of the more than 20 court cases he has faced. The 80-year-old mogul has been charged for alleged abuse of office, bribery of senators supporting the Romano Prodi government in 2003 as well as of defamation against Antonio Di Pietro, the magistrate who led the Mani Pulite investigation.
In 2011, the then Italian PM was charged with paying for sex with nightclub dancer Karima El Mahroug, who was under age at the time of the incident. He was also charged with abusing his political powers in an attempt to cover up the scandal and was sentenced by the Court of First Instance to seven years in jail, although the conviction was subsequently overturned.
AC Milan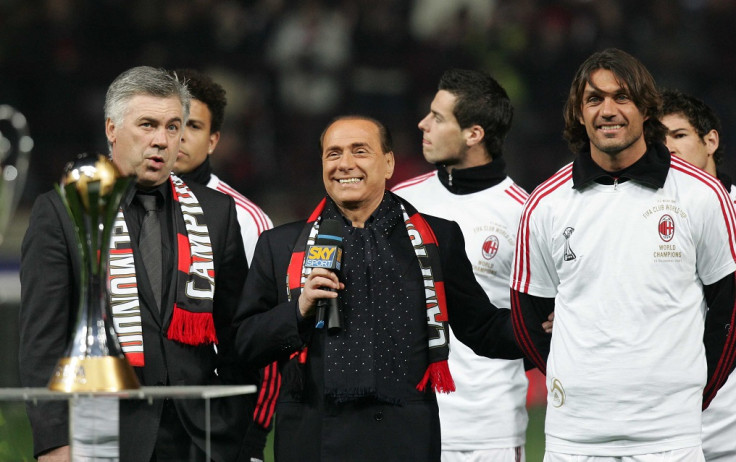 Away from politics and media, Berlusconi's name will forever be linked with that of AC Milan. When the tycoon purchased the club in 1986, the Rossoneri were troubled by financial issues, which had led to dire performances on the pitch, including being relegated twice to the Serie B – the Italian second division – in the 1980s.
By the time Berlusconi sold the club to Chinese consortium Rossoneri Sport Investment Lux for €830m (£700.6m) last month, AC Milan had won 29 trophies, including five European Cups and eight Serie A titles in a 31-year spell.
"We won everything we could win," he wrote in an open letter to fans posted on the club's official website.
"I will remain first and foremost a Milan fan: the team my father taught me to love as a child.