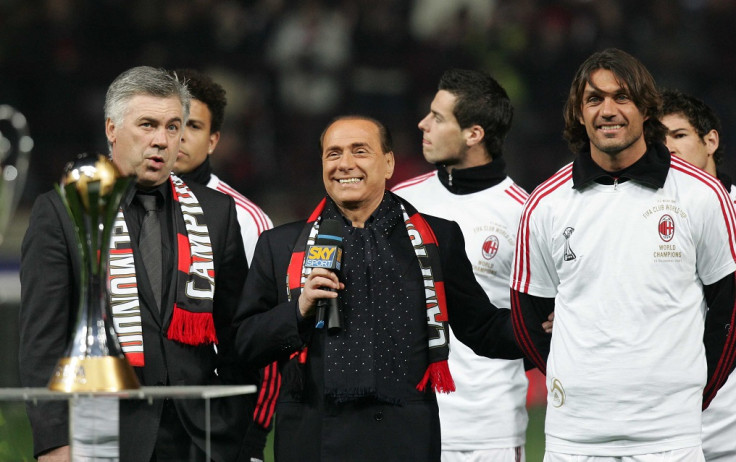 Former Italian prime minister Silvio Berlusconi says he has agreed a deal to sell Serie A giants AC Milan to a Chinese consortium.
The owner of the seven-time European champions said the sale will make the club a major player again "in Italy, Europe and the world".
He added that the unnamed investors were backed by the Chinese state and would invest at least €400m (£340m) in the club over the next two years.
Milan have struggled to compete financially with their domestic and continental rivals in recent seasons and posted a loss of €93.5m last year.
The Rossoneri last won the Serie A title in 2011, while their last Champions League win came in 2007. They finished seventh in the league last year, 34 points behind champions Juventus.
The sale comes a month after Chinese electronics firm Suning agreed to buy Milan's city rivals Inter.
End of an era
"Milan is to all extents and purposes on a path towards China," Berlusconi was quoted as saying by Reuters in Milan on 5 July.
"I have accepted the valuation for the club proposed and demanded that they commit to invest €400m over two years."
Sources told the agency that the Chinese investors valued the club at around €750m, including debt, and will buy 80% of it immediately.
A preliminary deal is expected to be concluded by 15 July at the latest, with the investors eventually planning to list the club in China.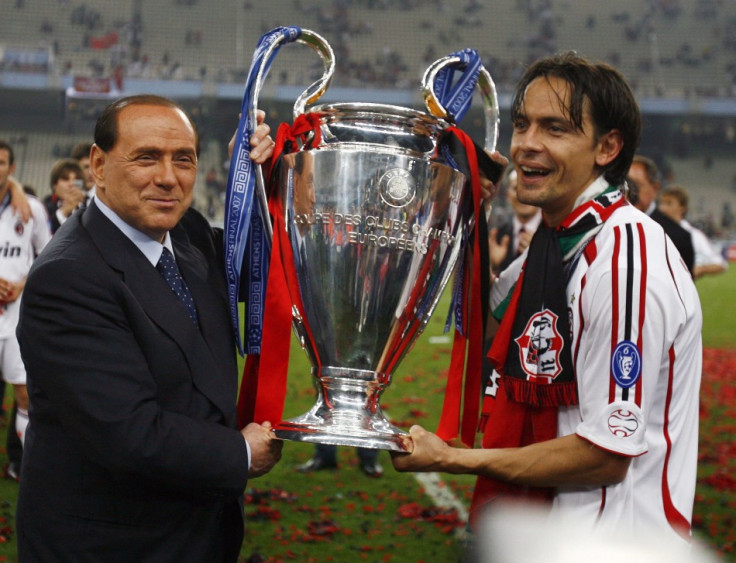 Berlusconi, 79, bought Milan in 1986, saving the club from bankruptcy.
During his ownership, the club won eight Serie A titles, one Coppa Italia and five European Cups.
"I've been here for 30 years, but in the last four years... I've had to deal with other worries," Berlusconi was reported as saying by AFP, referring to his legal and health troubles.
"I have not followed Milan as closely as in the past and I now want to close this 30-year period, in which we've won 28 trophies.
"I believe this final decision is important, to hand Milan over to those able to make it a key player once more in Italy, Europe and the world."