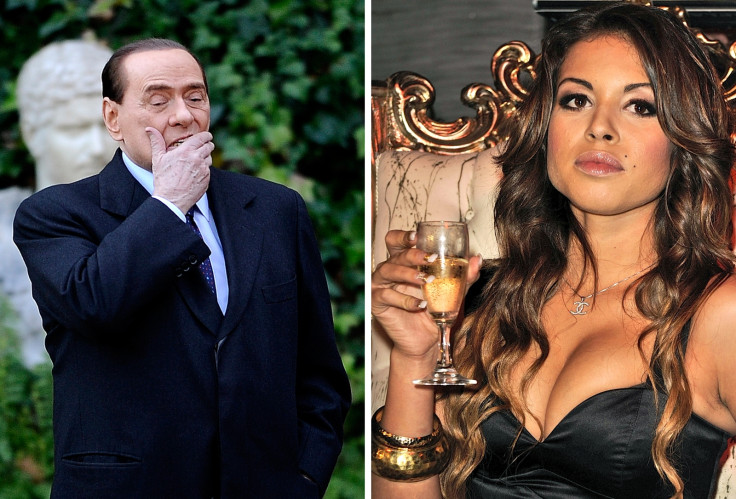 Former Italian prime minister and media tycoon Silvio Berlusconi, who was acquitted in the "Bunga Bunga sex trial" last year, now faces a fresh corruption trial across seven cities. The cases also involve 30 other people connected to the "exotic dinners" he hosted at his various properties.
Berlusconi, who was accused of paying for sex with dancer Karima El-Mahroug during his parties, was cleared of the charge in 2015. The underage prostitute, better known as Ruby the heart stealer, reportedly denied in the court that she had sex with Berlusconi. She testified that she had lied to her friends that she slept with Berlusconi, the Guardian reported.
Based on investigations, prosecutors alleged that the 79-year-old billionaire showered cash gifts and presents worth some €10m on dancers and society girls, including Ruby, to buy their testimony during the trial. He reportedly paid Ruby about €7m in cash and gifts, including cars and accommodation; another €3m was allegedly paid to the other women.
Preliminary hearing judge Anna Laura Marchiondelli ruled that the corruption trial must be dealt with in the cities where the alleged corruption first took place. The judge split the trial among seven courts. Milan will deal with the majority of the accused in the case. The others are Monza, Pescara, Rome, Siena, Treviso and Turin.
The Pescara court will deal with the case involving ex-weather girl Miriam Loddo. The Monza court will deal with Aris Espinoa, who allegedly said Berlusconi nicknamed her his "naughty girl", and Elisa Toti, whose mother was allegedly caught asking her over a telephonic conversation how much money the tycoon paid her.
The courts in Siena and Rome will each deal with the case against two musicians, Mariano Apicella and Danilo Mariani, for whom the tycoon allegedly bought a house and a villa. The court in Treviso will deal with the case of Giovanna Rigato, who was allegedly bribed with television presenter gigs. The Turin court will handle the case of Miss Italy finalist Roberta Bonosia.
The relevant charges against Berlusconi will reportedly be passed on to each of the seven courts. Berlusconi's lawyer Franco Coppi was cited as saying that since he was old to travel, the firm would have to hire new lawyers to ease the workload.