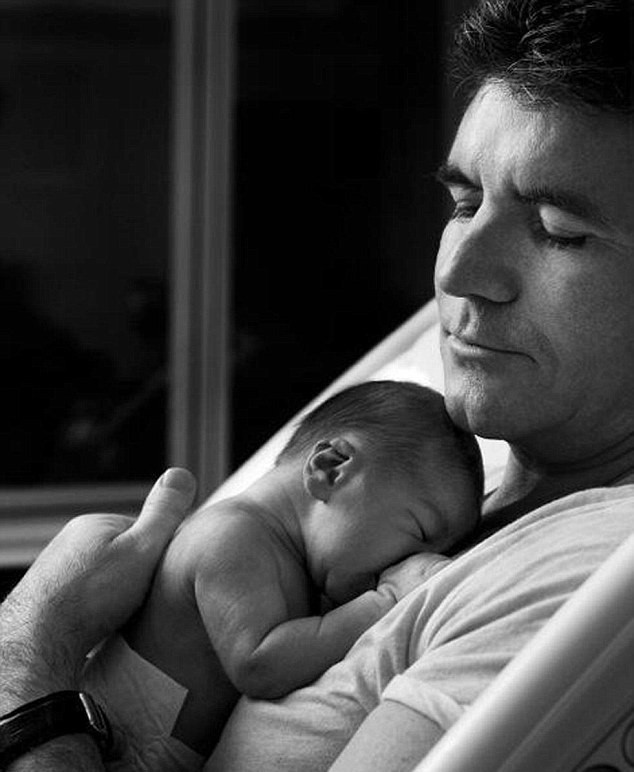 Simon Cowell was every bit the doting father as he shared the first pictures of his new born son on Twitter.
The music moguls' girlfriend Lauren Silverman gave birth to a healthy baby boy on Valentines day. 17.45 EST on Friday, Valentine's Day, weighing 6lbs 7oz.
Cowell tweeted three black and white photos featuring himself, Silverman and Eric, telling his followers: "…now you can see how handsome little Eric is."
With a picture of him cradling Eric he said: "I never knew how much love and pride I would feel."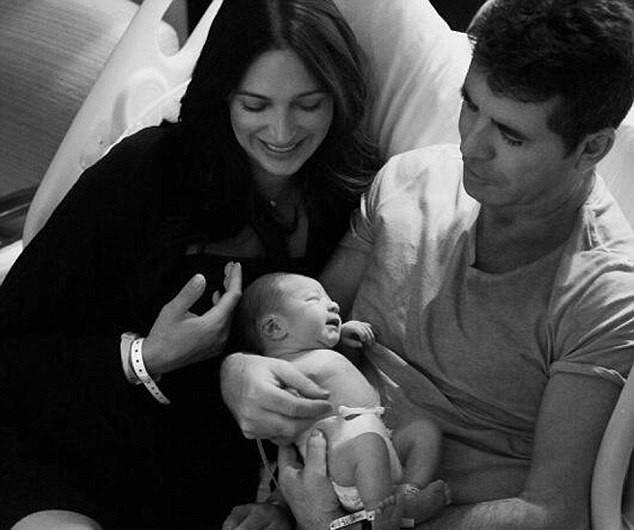 Returning to the New York hospital on Saturday, the 54-year-old music mogul was beaming with all the pride of a new father, as he gave a thumbs up to onlookers.
Dressed in his trademark baggy jeans, T-shirt and a heavy coat, he arrived brandishing a red bag, perhaps containing a gift for his new born son, who he earlier revealed would be named Eric after his father.
A source said: "Lauren's mother and sister were in the delivery room with them when she gave birth. Simon's mother, Julie, is looking forward to meeting the baby in the UK."
The X Factor judge has been receiving message of congratulations from his celebrity friends.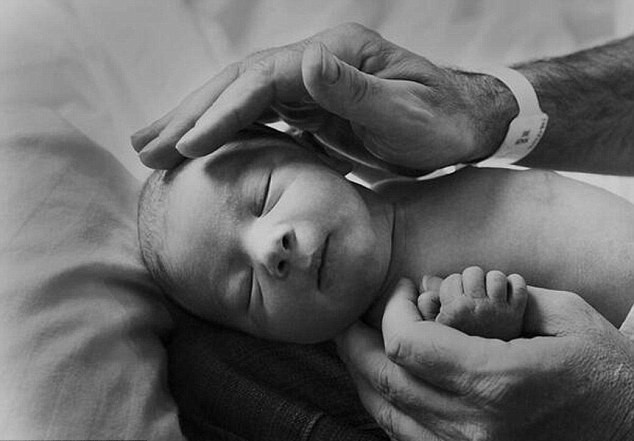 David Walliams wrote: 'Huge congratulations to @SimonCowell and Lauren Silverman on the birth of their son. They have named him David Sinitta Louis-Walsh Cowell.'
US talk show host Ellen DeGeneres tweeted: "What a perfect day for @SimonCowell to have his son be born. I wish you all the love in the world."
Former girlfriend Terri Seymour said: "I called him tonight and he is so excited. It really is all change for him, but he is ready. Eric is a great name. It is great that he picked that name in honour of his father. It is very touching. I can't wait to see them all."
Mario Lopez sent a message via Twitter saying: "#Congrats to my boy @SimonCowell & his Valentine's Day baby!!! Smooth move... Only you could pull that off Sir."
Tom Jones, who is a coach on rival BBC show The Voice, said that Cowell would be a natural father.
Speaking at the Mending Kids International All Star Concert for Children Worldwide In Los Angeles, he said: "So good luck to him and his partner and his new child. I think having a child is a responsibility.
"I had a child when I was 17-years-old and you can do both. You can have a family and still enjoy being in show business. It can be done but you have to make sure that you put your time in, and be a loving father that is all you have to do.'
Piers Morgan shared a throwback photo of a young Simon with his father, writing: "A young Simon Cowell with his father Eric, who he adored... lovely tribute to name his son after him."
Former Pop Idol judge, Nigel Lythgoe joked: "'I look forward to working with Simon again on a brand new production, "My Kid's Got Talent."