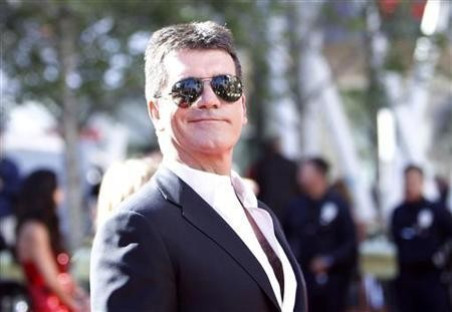 X Factor boss Simon Cowell has revealed plans to quit smoking before his baby is born.
The media mogul, who is expecting his first child with girlfriend Lauren Silverman, vowed to kick his nicotine habit during a recent appearance on the Arsenio Hall Show.
When Hall teased the expectant father by saying he could smell smoke on him, the star joked that he was supporting the US economy by smoking American cigarettes.
The host pushed the issue further by insisting that Cowell would have to "stop smoking around the kid, man!"
The 54-year-old, who also revealed that he smoked his first cigarette when he was just eight, said he would try to quit smoking.
"I'll stop. Yeah, I'll try," he said.
Cowell and Silverman's baby boy is reportedly due in February 2014.