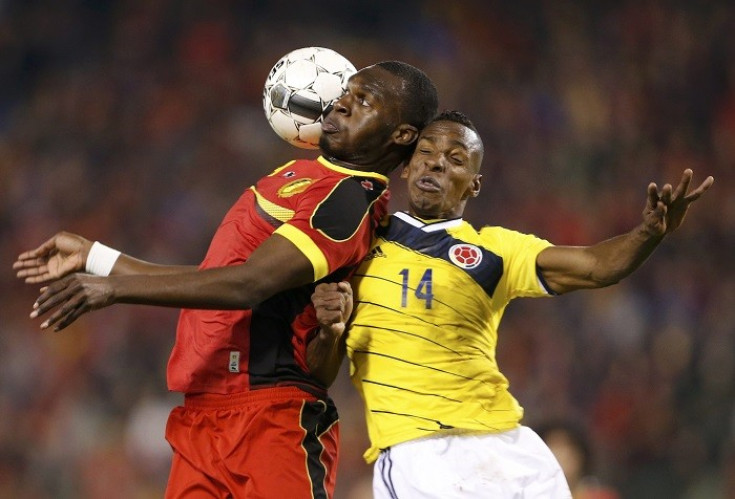 Liverpool keeper Simon Mignolet is delighted at the prospect of having compatriot Christian Benteke with him preparing for the upcoming season.
The striker has been a prolific scorer since signing for Aston Villa, putting in 42 goals since joining the club in 2012. He was out for a major part of the past year with an anterior cruciate ligament injury but returned to action to save his side from relegation and also take them to the final of the FA Cup at the expense of Liverpool.
The striker is Liverpool's seventh signing of the summer after Nathaniel Clyne, Roberto Firmino, Joe Gomez, James Milner, Adam Bogdan and Danny Ings, while Raheem Sterling left the club to join Manchester City.
Mignolet also revealed that he is excited at the prospect of being able to team up with another Belgian, with Divock Origi also joining the club setup this summer.
"I'm very pleased that he's signed. We all know that he's a very good player and it's another Belgian joining LFC," Mignolet told Liverpool's official website.
"I think I've been a good example! I was the first one and now we're three; if we all play [in the same XI] it means Liverpool is one-quarter Belgian.
"I'm very happy. The Belgian connection is there now and it will be nice for the people in Belgium to follow LFC.
"They've done that before but it will only make it better and I'm sure there'll be a lot of Belgian fans coming to Anfield next season. I'm looking forward to that."
The Reds have struggled to score goals last season with Daniel Sturridge failing to keep up his fitness and the likes of Mario Balotelli and Rickie Lambert failing to fill the void left by the departure of Luis Suarez. Mignolet believes his ability to make runs in behind and hold up the ball with alleviate that problem in the long term.
"We had some good duels against each other with Aston Villa. I won't be challenging him anymore, like I did last season, so that's nice!
"He will work hard in training. He's got the physical presence, the ability to hold the ball up front and play with his back to goal.
"He will make sure that all the other players we've got connect with him, and when he keeps that ball make sure that we can be dangerous on the counter-attack," he added.