Newcastle United defender Danny Simpson admits his career at St James' Park is over after revealing the club have passed on offering the 26 year old a new contract.
Simpson had been an ever-present for the Toon following his move from Manchester United in 2009, but since the January signing of Mathieu Debuchy from Lille, the ex-Blackburn Rovers loanee has made just two league starts.
And Simpson admits that despite his disappointment at not earning a new deal with Newcastle, his departure will be anything but acrimonious.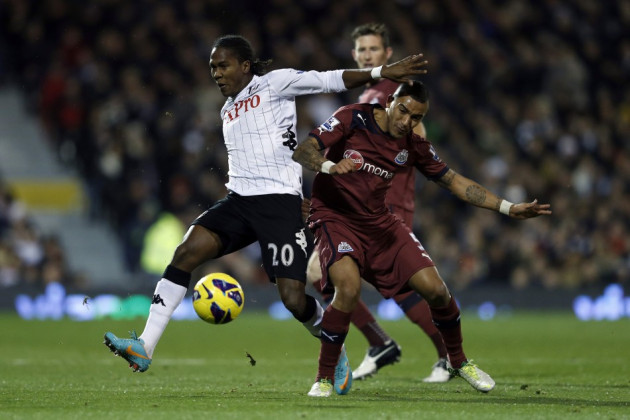 "I think it does look that way, unfortunately," Simpson said.
"We've had chats and there are no bad feelings. I've given everything while I've been here at the club. It's just one of those things in football.
"I'll definitely miss the club. I've been here for a big part of my football career. I've been here for four years and I've enjoyed every minute of it."
The fullback is expected to lead a summer exodus from Newcastle after the second worst campaign in the club's Premier League history, with the total of 41 points only worsened by the total of 34 which saw them relegated at the end of the 2008/09 season.
Steve Harper, who played in goal against Arsenal on the final day of the season, will retire this summer after 20 years in the north east, following the expiry of his contract.
But Alan Pardew is understood to be considering the future of defender Mike Williamson, midfielders Dan Gosling and Romain Amalfitano and winger Gabriel Obertan, all of whom have endured inauspicious seasons for Newcastle.
The club made six signings in the January transfer window in an attempt to prevent relegation, including adding Moussa Sissoko and Debuchy, but Pardew insists the club need a greater quality of additions if they're to compete next season after a 16th place finish in the Premier League.
"We still need to make sure we get two or three recruits in there which take us forward," Pardew said.
"If we can do that, they'll grow as well, and we'll be much, much better next year.
"You hear managers taking about needing three players to make the perfect side, but we genuinely need a couple in the first team that complement the others."