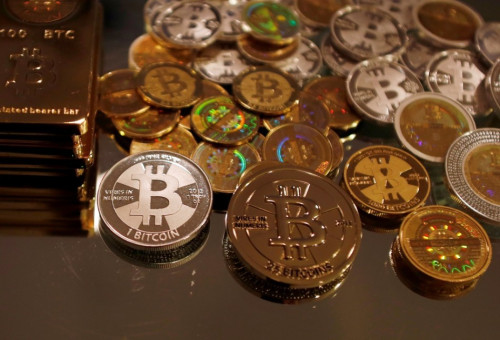 Singapore's central bank has decided not to intervene in the case of businesses that choose to accept the virtual currency bitcoin as a mode of payment for goods and services.
In an email to Singapore-based bitcoin trading platform Coin Republic, the Monetary Authority of Singapore (MAS) said it is not interfering with bitcoin transactions.
"Whether or not businesses accept bitcoins in exchange for their goods and services is a commercial decision in which MAS does not intervene," the MAS said.
The latest statement confirms the bank's stance about bitcoin that it does not regulate virtual currencies.
In September, the central bank warned users about the risks of trading the cryptocurrency.
"If bitcoin ceases to operate, there may not be an identifiable party responsible for refunding their monies or for them to seek recourse," said a spokesperson from the central bank.
Popularity and Concerns
Bitcoin, the peer-to-peer virtual currency, was launched in 2008 and is traded within a global network of computers. They can be transferred without going through banks or clearing houses, reducing fees involved in the services significantly.
The value of the virtual currency surpassed $1,000 (£610, €726) earlier, as more and more businesses and consumers used the currency to buy and sell products and services.
The currency is not backed by any government or companies.
Nevertheless, critics say bitcoins could be used for drug transactions, money-laundering and other illegal activities due to the near anonymity of those who deal in it.
Earlier in October, US regulators shut down an online marketplace using bitcoins named Silk Road on charges of buying and selling illegal drugs and regulators seized $3.6m worth of bitcoins.
China, the world's second largest economy, earlier barred its banks from bitcoin transactions, noting that the virtual currency has no legal status. Subsequently, BTC China, the world's largest bitcoin exchange by transaction volume, has allegedly ceased trading in Chinese yuan.
Furthermore, the European Banking Authority (EBA) also warned consumers on the risks of virtual currencies, saying they may be at risk of losing their money as the currency is not regulated.
The developments have sent bitcoin below $500, but it recovered soon to above $600.
Different Countries' Reactions
Countries across the world have different views about the validity and usage of the virtual currencies.
Norway had earlier ruled that bitcoin does not qualify as real money and it will be treated as an asset on which capital gains tax can be charged.
Germany is generally regarded as very open to bitcoin after the country has ruled that the currency is private money. Meanwhile, the UK has chosen not to regulate the virtual currency, although tax rules apply as of now.
Japan is said to be leaving the currency unregulated and Canada keeps a low regulatory environment for it. The US is also open to the currency but it wants to impose strict regulations.