Singer Ed Sheeran has already smashed records with his new album Divide. The Thinking Out Loud hitmaker's third album is on course to become the biggest-selling album of 2016 with sky-rocketing first-week sales. Sheeran is also dominating the UK singles chart claiming nine places within the top 10, including the number one spot with Shape Of You.
According to the Official Charts Company's midweek update, Sheeran, 26, sold 432,000 copies of Divide in its first three day of release since 3 March. This is made up of 63% in physical sales, 31% digital and 6% streaming equivalent sales. Divide, which sold a staggering 232,000 within 24 hours, is now expected to exceed the 500,000 sales mark when the new chart is announced on Friday 10 March.
It means Sheeran will have scored the largest opening week sales since Adele's third album 25 shifted 800,307 copies in November 2015. Album sales in 2016 pale in comparison to Divide – the late David Bowie claimed the biggest first-week sales of the year with his final record Blackstar pushing 143,455 units.
Sheeran has also made a tremendous impact on the singles chart as all 16 songs from Divide are expected to enter the official top 40. So far, nine of those are within the top 10, including Shape Of You which continues to dominate at number one. Castle On The Hill returns to number two while Galway Girl comes in at number three and Perfect at number four.
Divide has also broken Spotify records with the album tracks amassing over 56 million on day one of release, trumping The Weeknd's reigning record of 29 million streams with Starboy in December 2016. Sheeran's success means he is likely to end Stormzy's reign atop the UK album chart after the grime star triumphed with his debut Gang Signs & Prayer.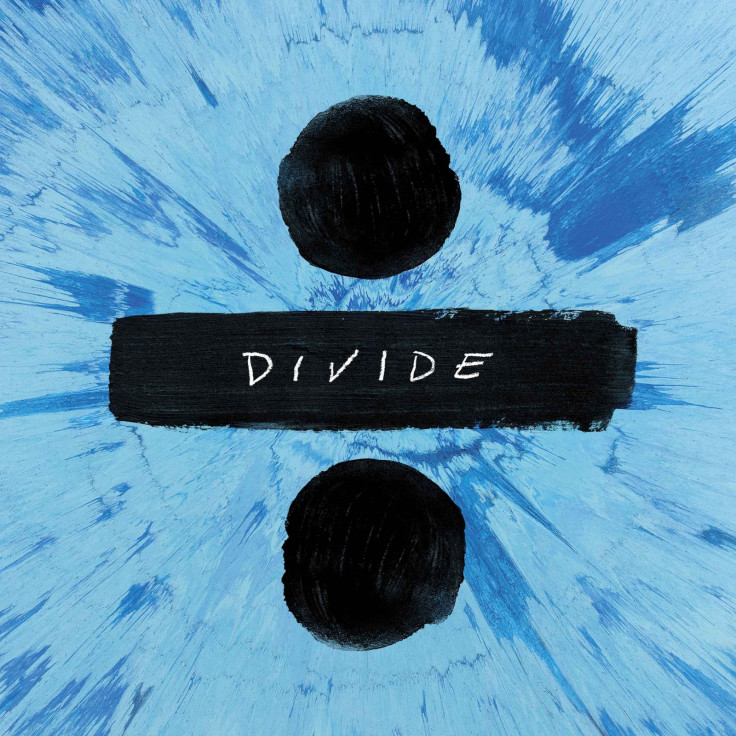 Addressing the magnitude of Sheeran's sales and the positive response to Divide, Ben Cook, president of Atlantic Records UK, said in a statement: "Ed is an artist that inspires a generation, and the release of Divide is a global event. It's great to see so many people across the world respond to this brilliant new work in such an unprecedented manner."
"As the way we release music changes, Ed continues to shape culture and how it evolves. It's early days, but we're really excited to see what we can achieve alongside Ed and his management on what is an outstanding landmark record."
Biggest first-week album sales in UK history
1. 25, Adele – 803,000
2. Be Here Now, Oasis – 663,389
3. Progress, Take That – 518,601
4. X&Y, Coldplay – 464,471
5. The Circus, Take That – 432,490
6. I Dreamed A Dream, Susan Boyle – 411,820
7. Life For Rent, Dido – 400,351
8. Spirit, Leona Lewis – 375,872
9. Intensive Care, Robbie Williams – 373,832
10. Whatever People Say I Am, That's What I'm Not, Arctic Monkeys – 363,735
Listen to Ed Sheeran's Castle On The Hill: