Chance the Rapper has donated $1m (£820,000) to Chicago's public schools amid a row that threatened to close down classrooms three weeks early.
The rising star, who is a Chicago native, used his notoriety to put the spotlight on the political feud which has dogged local politics for months.
The Chicago Public School (CPS) system is facing a funding gap of £200m meaning thousands of staff could be laid off or schools could close 13 school days earlier than scheduled.
"This means over 380,000 kids will not have adult-supervised activities in June and could possibly be put in harm's way," Chance said at a press conference in Westcott Elementary School in his native South Side on Monday (6 March).
He handed an oversized cheque to the pupils of the school and called on other local businesses to contribute.
"This isn't about politics, this isn't about posturing, this is about taking care of the kids," he said, reported AFP.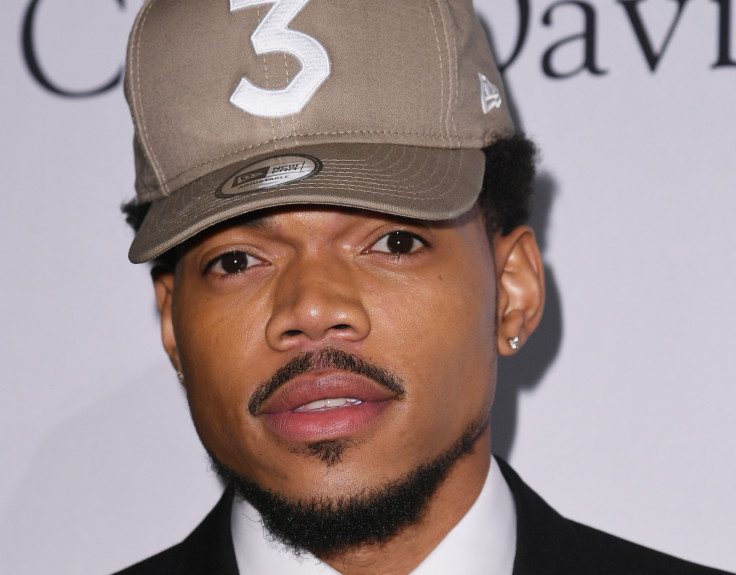 Chance, who has long been an activist, met with Illinois Governor Bruce Rauner in the days running-up to the press conference to attempt to negotiate a last-minute deal to no avail.
Rauner previously vetoed plans for funding the schools in a dispute with the legislature over ballooning pension costs.
After the pair's meeting did not lead to a political breakthrough, Chance did not hold back in his rebukes of Rauner as he announced his donation.
"Gov Rauner, do your job!" Chance shouted, after complaining about the "vague" answers given by Rauner in their meeting.
Chance, whose real name is Chancelor Bennett, is no stranger to political involvement as his father Ken Williams-Bennett is a veteran Chicago political figure, who worked as an aide to former president Barack Obama.
The 23-year-old, who became a three-time Grammy winner in February, also said his group Social Works Chicago would match every donation of $100,000 with another $10,000.
"This check that I donated is a call to action. I'm challenging major companies and corporations in Chicago and all across the nation to donate and to take action," he said.