Legendary Manchester United manager Sir Alex Ferguson has backed Liverpool boss Jurgen Klopp's handling of Philippe Coutinho, amid interest in the player from Barcelona.
The Reds have turned down three bids from Barcelona for Coutinho, with the latest offer coming in at around £114m ($147m), prompting the Brazilian to file a transfer request.
The Catalan giants are expected to table a fourth bid for Coutinho on deadline day, with the club's technical director, Robert Fernandez, confirming that he was working on signing "one or two" more players before the window closes.
Klopp has has insisted that he has no problem welcoming the playmaker back into his squad should the 25-year-old change his mind and commit his future to Liverpool, with Ferguson saying that he agreed with the German's handling of a tricky situation.
"I think strong management is crucial in this situation," the former Red Devils boss was quoted as saying by ESPN. "Part of your job as a coach also is to educate your players' character so they have a responsibility to what they're doing.
"Obviously, in some cases, that is changing a bit. It's disappointing because I'm sure that, in the case of Liverpool, they did a very good job in making Coutinho the player he is today.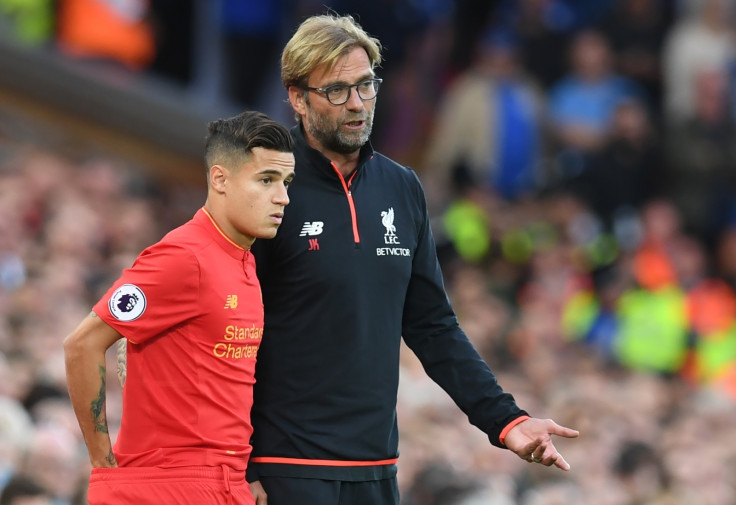 "So, it's a bit disappointing but you have to deal with it and the transfer window doesn't help in that situation. If it closed in July, Coutinho would have continued playing and it would have been gone. The matter would have been over.
"The recommendation we look at is to close the window before the season starts, so everyone knows which players they've got and aren't waiting to see what the first results are going to be."
The English transfer window shuts at 11pm BST on 31 August, while the Spanish deadline for buying players arrives 24 hours later.