Sir Alex Ferguson: Favourite Teacher's Beatings Inspired Me to Managerial Success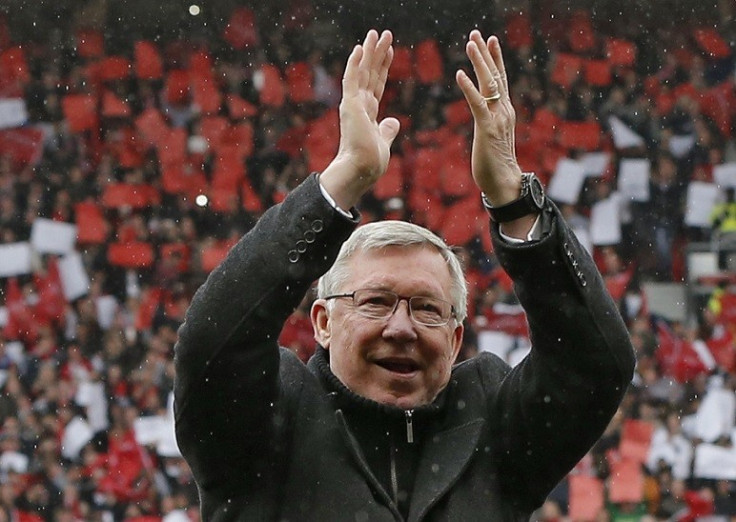 Sir Alex Ferguson has revealed that his favourite school teacher's beatings inspired him to success at Manchester United and Aberdeen during his trophy-laden managerial career.
The 72-year-old stepped down from his post as United's manager after winning the Premier League title at the end of last season. Ferguson enjoyed success with the Scottish club early in his career, which saw him help Aberdeen win the European competition.
Ferguson joined United club in 1986 and retired in 2013. During his spell at Old Trafford, the former manager has guided the Red Devils to two Champions League glory, 13 Premier League titles, five FA Cups and four League Cups.
United's legendary manager has admitted that he still keeps the belt he was beaten by Elizabeth Thomson. He believes to achieve success, one need to have personality, determination and energy, which he found in his teacher.
"The three ingredients to Elizabeth, when I think about it, were personality, determination and energy. Anyone who's in charge of someone else needs those three ingredients. It just won't work without them," Ferguson explained.
"When I think about her now, I realise that it wasn't all about education. Mrs Thomson endeavoured to make you want to be the best you could be. Yes, I think there's part of me that comes from her. That determination and that sense of drive. That 'never give in' attitude she had about all her students.
"That's the perfect word to describe her. The area of Glasgow I grew up in, Govan, had one of the highest truancy rates in the city. She came from a different world, really. She was from a middle-class, wealthy family, but she had a raw determination about her.
"Maybe 2,000 teachers turned the job down, turned down that sort of challenge, but she thrived on it. She improved everyone she touched. She actively sought out challenge," he said.
Ferguson was in touch with Thomson during his managerial career. However, the Scot missed out on attending his teacher's funeral as he was abroad with United. The former Red Devils' manager revealed that he was given the belt, with which Thomson used to beat him.
"When she died, I couldn't go to the funeral because Manchester United were playing abroad, but months later I received a parcel," the former United manager concluded.
© Copyright IBTimes 2023. All rights reserved.