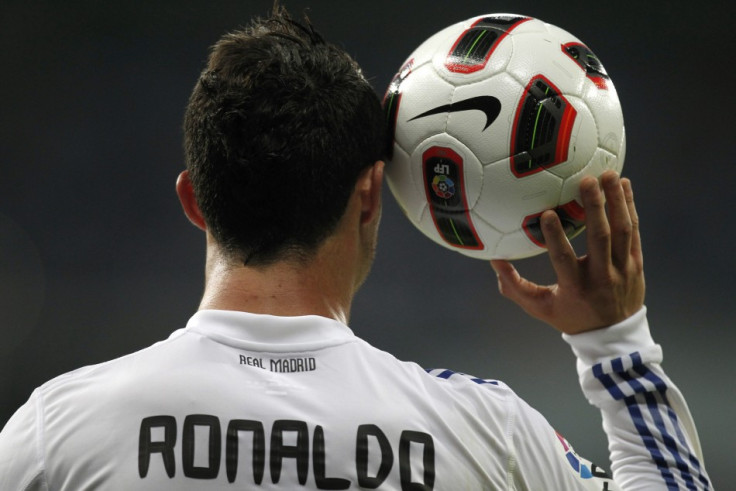 Sir Alex Ferguson has credited Manchester United for making Real Madrid star Cristiano Ronaldo the player he is today, suggesting the Premier League giants take great pride in the development of young players.
Citing the examples of their famous Old Trafford luminaries such as David Beckham, Paul Scholes and the evergreen Ryan Giggs, Ferguson believes Manchester United have a superb track record in not only brining through exceptional footballers but also well rounded characters.
Ronaldo arrived at Old Trafford in the summer of 2003 as a precociously talented yet incredibly raw teenager, and in the convening years emerged as a player widely deemed one of the finest in world football.
During his Manchester United career, Ronaldo helped Sir Alex Ferguson's side amass three Premier League titles, two League Cups, an FA Cup and the 2008 Champions League trophy prior to his world record transfer to Real Madrid in 2009.
Ferguson believes the player's subsequent successes at Real Madrid is a legacy of the education he received at Manchester United and suggests it is to the Premier League champions' credit, in addition to the player's, that Ronaldo is such a model professional.
"With all the young players that come to us in their formative years, you have got a job to make them good footballers but also to show them how to grow up the right way." Sir Alex Ferguson said.
"Cristiano came to us at 18, just a young lad from Portugal who didn't know the country.
"But he learned the language, adapted very well and he has turned out fantastically as a human being, just as was the case with the Nevilles, Scholes, Beckham, Giggs and all those lads."
Ferguson celebrated his 25th anniversary at Old Trafford on Sunday, and Ronaldo was one of the many eager to pay tribute to his former manager.
"He is a fantastic manager. He helped me so much in my career." Ronaldo was quoted as saying by the Sunday Mirror.
"Sir Alex has a special place in my life. In fact, he was the main man. I was not famous, I was not a star. I arrived at Old Trafford as just another young talent. He was the one who told me to do all the right things. He gave me the opportunity to play in one of the biggest clubs in the world. So he is one of the most important people in the world for me."
Whilst the Scot has recently suggested his tenure is far from over, Ronaldo's current coach at Real Madrid Jose Mourinho has been perpetually touted as a possible successor, and the former World and European player of the year acknowledges the 'Special One' is great a manager.
Speaking about Ferguson and Mourinho, Ronaldo said: "You can't tell the difference. They are incomparable. They have different ideas, different opinions. For me they are both the best in the world. I worked with Sir Alex for a few years and I know he deserves everything that he has achieved in his career. He works so hard, he is clever, he has experience, he is a human guy.
"Mourinho is similar, but he is younger. I have worked for a while with Mourinho now too so I'm entitled to say they are both very special. It's not just Mourinho who's special. They're both special! This is why I like them both so much."