Sir Tim Berners-Lee, creator of the world wide web, has branded mass surveillance by the NSA and Britain's GCHQ as "appalling and foolish," and has called for a "full and frank debate" on the monitoring of internet users and their data.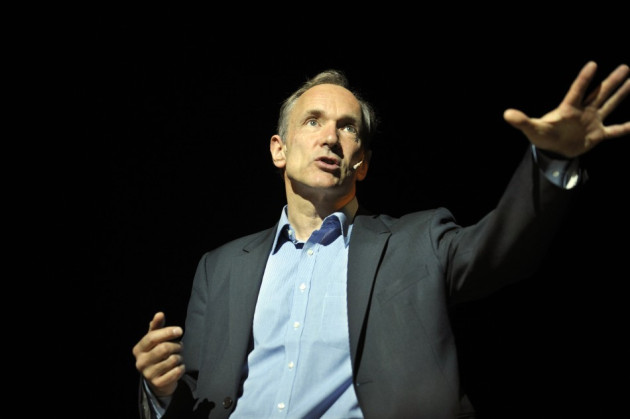 Berners-Lee, who worked at CERN to develop the world wide web in 1989, praised whistleblowers, like former NSA contractor Edward Snowden, and media outlets for playing "an important role in society," adding: "We need powerful agencies to combat criminal activity online - but any powerful agency needs checks and balances and, based on recent revelations, it seems the current system of checks and balances has failed."
In an interview with the Guardian, Berners-Lee said he had not realised the scale of the NSA and GCHQ's attempts to monitor and collect data of internet users, and warned that removing the internet's privacy presents wider problems to humanity as a whole.
"When you take away the safe space, you take away a lot of the power of human problem solving."
Totalitarian state
Berners-Lee likened the actions of government agencies involved in the snooping scandal as a plan from "a totalitarian state where it reckoned it was the only strong state in the world...But in this situation, internet security is hard. It's naïve to imagine that if you introduce a weakness into a system you will be the only one to use it."
Speaking about the widespread media coverage dedicated to files leaked by Snowden, Berners-Lee said the topic "has been in the public interest and has uncovered many important issues which now need a full and frank public debate."
Although "sympathetic" towards governments wishing to protect their citizens from crime, Berners-Lee said: "Any democratic country has to take the high road; it has to live by its principles...you have to distinguish yourself from the criminal."
Act accordingly
Meanwhile, a group of 28 Conservative MPs has urged the Guardian to "act accordingly" when publishing the top secret files leaked by Snowden. In a letter sent to the newspaper, the MPs said it's publications of NSA documents ran the risk of "compromising the vital work of the institutions, processes and people who protect the safety of this country".
Addressing the newspaper, the group added: "We are asking you to do no more than to share with our intelligence services, the very people who protect the freedoms which the Guardian champions, that which you have already shared freely with international bloggers and journalists who have no concept of the UK national interest."
The letter and Berners-Lee's comments come as heads of MI5, MI6 and GCHQ prepare to face questions from MPs in the House of Lords on 7 November. Parliament's intelligence and security committee will question them for 90 minutes about the conduct of Britain's spying agencies.