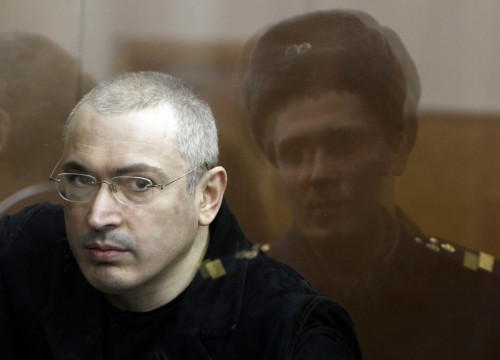 Mikhail Khodorkovsky, the recently freed Russian oil oligarch, has said that he has no fears about returning to Russia, even if Vladimir Putin remains in power. He will not return, however, until a 17 billion ruble (£315 million) lawsuit has been settled.
Khodorkovsky rose from humble beginnings in Moscow to become the country's richest man, acquiring banks and oil companies and serving as oil minister under Boris Yeltsin. Khodorkovsky was jailed in 2005 on charges of theft, money laundering and tax evasion, which he strenuously denied.
Freed after the intervention of the German government, he was flown to Berlin, officially because his mother was undergoing treatment for cancer in the country. It is believed Germany fast-tracked his visa in Moscow so he could leave in a hurry. On arrival at Schöenefeld airport he was met by German foreign minister Hans-Dietrich Genscher.
Confusion surrounds the circumstances of his release. Khodorkovsky insists he was freed after writing personally to Putin. Putin had demanded admitting his "guilt" was the only way he would be freed before the completion of his sentence in 2014.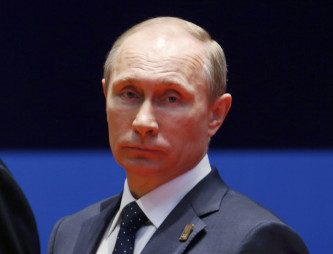 "That was unacceptable to me," Khodorkovsky told a press conference in Berlin. "As soon as I wrote that I admitted my guilt, a lot of people would find themselves in a very difficult situation. In fact anyone who formerly worked at Yukos (the petroleum company he owned) would become vulnerable."
The oligarch was imprisoned at a former Soviet labour camp in Eastern Siberia until 2011 when he was transferred to Segezha near Finland. He says he still plans to return and has received assurances from Putin's government that he may return at any time. However, he insisted he has no plans to return to politics. Instead, he said, he would be busy "in particular in working to free political prisoners".
Putin's spokesman Dmitry Peskov told a different version of events. He told Moscow journalists that Khodorkovsky had "committed a very serious crime, but he has served a very serious sentence for it."
Russian political analyst Dmitry Oreshkin pointed out that if Khodorkovsky did request a pardon, that itself could be seen as an admission of guilt: "Previously, Khodorkovsky has always refused to ask for a pardon, as it would suggest he recognises the legitimacy of the system and of the court cases against him."