Dogs of all shapes and sizes took to the waves this weekend at the sixth annual Surf City Surf Dog competition in Huntington Beach, California.
The 65 canine contestants battled to be the best in their weight class, with categories for small, medium, large and extra-large breeds.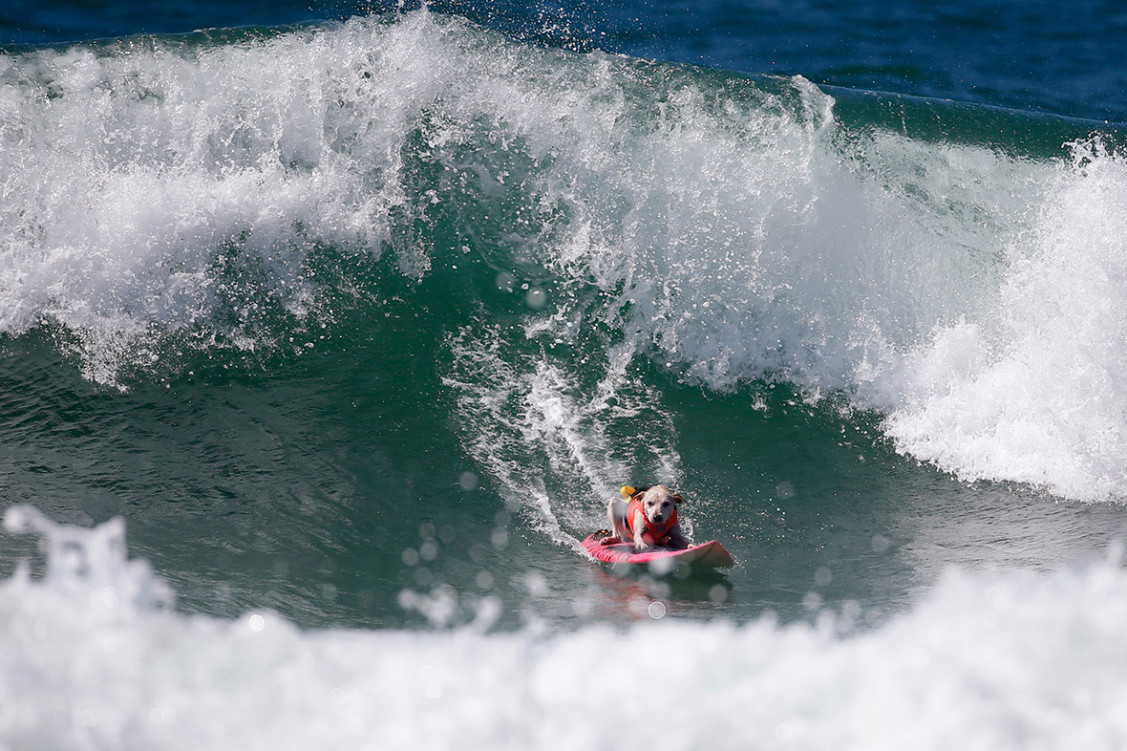 Each dog tried to "hang 20" for as long as possible before the inevitable wipe-out. IBTimes UK presents a gallery of this year's event.