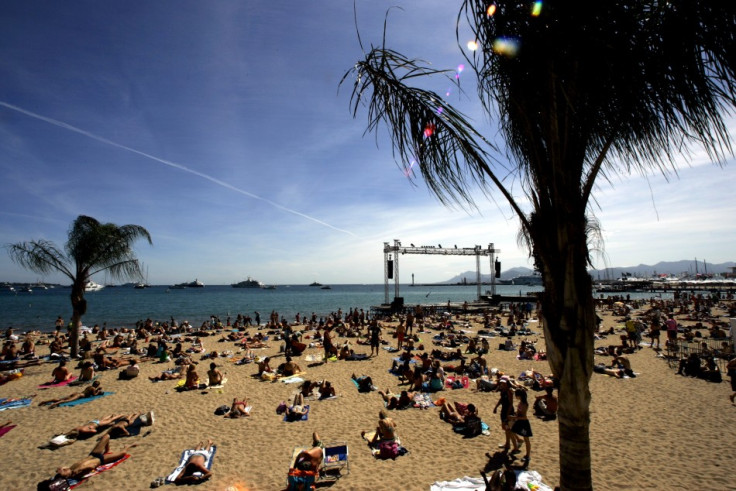 A study has found that on some days half the population applies sunscreens and skin care creams in quantities where the harmful ingredients exceed permissible limit by 5 to 17 times.
Harmful materials like octocrylene and ethylhexyl methoxycinnamate (EHMC) which can trigger allergic reactions or affect the endocrine system continue to be used in sunscreen and skin care products.
The researchers from ETH evaluated the data from the consumer and analytical surveys done in detail for some of these substances in Switzerland.
Previous research has highlighted the presence of harmful substances in these products but the study was an attempt to examine how much of the chemical may be absorbed based on usage.
Octocrylene is contained in a large number of sunscreens and face creams. The survey found that on some days half the Swiss-German consumers use at least 87mg of octocrylene per sq cm of skin.
They are exceeding the limit by 5 to 17 times. One in 20 even uses 190mg per sq cm, ie 12-38 times more.
Quantities used were slightly higher in children.
The controversial substances ethylhexyl methoxycinnamate (EHMC) interferes with hormonal functions in the body. Though replaced in sunscreens by less harmful and more stable substances, it is still used in many cosmetic products such as make-up foundations and face creams.
On sunny days, 5% of the population applies at least 0.43mg of EHMC per kg of body weight to their skin.
Animal studies showed that one milligram of EHMC per day per kilogram and body weight can interfere with hormonal functions.
The Swiss survey also showed that young children are most exposed to the substance: on sunny days 1% of children under the age of four nearly reaches the reference value with 0.94mg or more.
"Because octocrylene and EHMC are used by parts of the population in German-speaking Switzerland in health-relevant quantities, we recommend an evaluation of their safety and limit values more precisely in future and we call for further research," says Natalie von Götz, senior scientist in Hungerbühler's group and lead author of the current study.
Earlier studies have shown that both substances can enter the body through the skin. However, little research has been carried out into what proportion of the applied quantities actually enters the body and with what mechanisms and speed the body processes the substances.
More studies on skin absorption and metabolism of these substances in the body will be needed to know what levels of maximum concentrations in the products can be allowed.
These skin care products – especially anti-ageing creams – contain chemical ultraviolet (UV) filters. These substances absorb UV radiation from the sun and thus protect our skin from damage.
But the filters come with their own potential for mischief.
The UV filter most commonly used by Swiss-German consumers, butyl methoxydibenzoylmethane, is relatively harmless to both humans and the environment.
But in the second and third places are products containing harmful substances in their make-up.
The presence of these filters varies greatly from one country to the next, and hence the results from Switzerland cannot be fully applied to other countries.
It makes country-specific surveys very important.