West Ham United have become the latest club to declare an interest in signing departing Chelsea captain John Terry after manager Slaven Bilic insisted the former England skipper still has much to offer. The 36-year-old confirmed on Monday [17 April] his intention to leave Stamford Bridge after 22 years in west London.
Terry will leave the club as the most decorated player in their history having won 14 major honours with the Blues, including four Premier League titles. Despite manager Antonio Conte insisting he will be retained for this season he has played just 11 times in all competitions, with just four starts coming in the top flight.
The former Nottingham Forest loanee began his career at West Ham aged nine prior to moving to Chelsea where he made his professional debut in 1998, before going on to make over 700 appearances for the club. Bournemouth and West Bromwich Albion have both been linked with a move for Terry – who has no plans to hang up his boots at the end of the campaign – and Bilic has joined the group of suitors.
"He definitely has got at least a couple of years left with his quality and experience and leadership," Bilic told Sky Sports. "Whether that will be with West Ham or elsewhere I don't know, we don't think about that right now but I don't think it is the end of John Terry's career. He's going to do well.
"Every manager and club would think about John Terry if he's available because there are not many leaders like him, but then again we have experience in that position, we have good players in that position, so never say never but to be fair I don't think about that right now.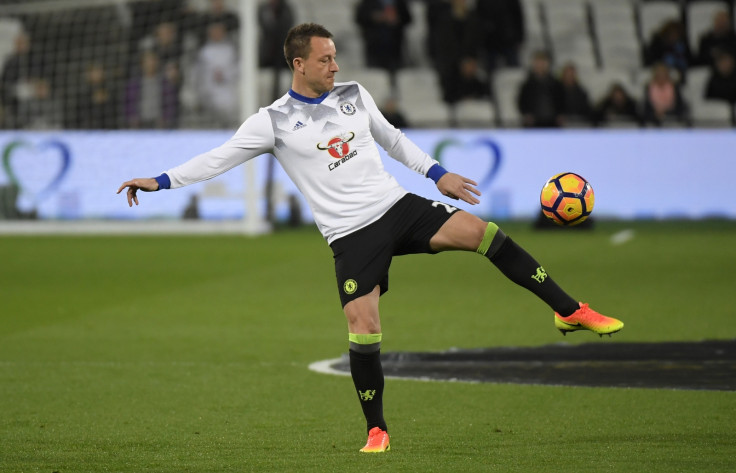 "He's on top [Premier League's best ever defenders], together with Rio Ferdinand. John Terry is like a symbol. When we are talking about leadership and talking about needing characters and leadership on the pitch, we are talking about them.
"We are talking about Gerrard, Lampard, Terry, Ferdinand, we are not talking about new guys. So John Terry is Mr Chelsea, he's done everything. I never played against him but I managed teams against him, against Chelsea and maybe four times against England with Croatia. He was always like an anchor there, not only with his quality but his presence and everything. He was a natural leader."
With Terry destined to leave Chelsea, clubs from across the Premier League are queuing up to lure the veteran to a new challenge. Bournemouth were linked with January loan move for Terry, while Baggies boss Tony Pulis is now understood to be among the interested parties, leaving West Ham with ample competition if they are to secure the signing of their former youth product.
But ex-Blues midfielder Ray Wilkins believes the London Stadium would represent an ideal destination for Terry. "They have been conceding goals left, right and centre and John being an East End boy, that might be a nice fit, but whether he'd go to another London club is another question," he told Talksport. "One thing's for sure, whoever gets him will be getting a proper footballer. I'm sure wherever John goes he will be a force within that side, there's no two ways about it."