Slaven Bilic believes that Chelsea proved why they are at the top of the Premier League by taking advantage of West Ham's mistakes to secure a 2-1 win at the London Stadium on Monday night (6 March).
The Hammers enjoyed a strong start to the derby but Eden Hazard put the Blues ahead after finishing an impressive counter-attack before Diego Costa doubled their lead after the break.
Manuel Lanzini scored a late consolation goal for West Ham but Bilic admitted he was impressed by Chelsea's performance as the win saw them restoring their 10-point lead over Tottenham at the top of the Premier League.
"They have everything. They are really good. From all the top teams, they are very solid and they defend all the time with numbers. They defend with five at the back and with two midfielders and everyone apart from Costa, and when they have the ball, their pace and quality and individual stuff is great," the West Ham boss said to the club website after his side defeat. "Some of the combinations they make are amazing and they have the quality and are solid as a unit. They're a very fit which makes it difficult also. We knew Chelsea are where they are for a reason."
Yet, the West Ham boss was left to rue his side's mistakes as both Chelsea goals came from poor defending.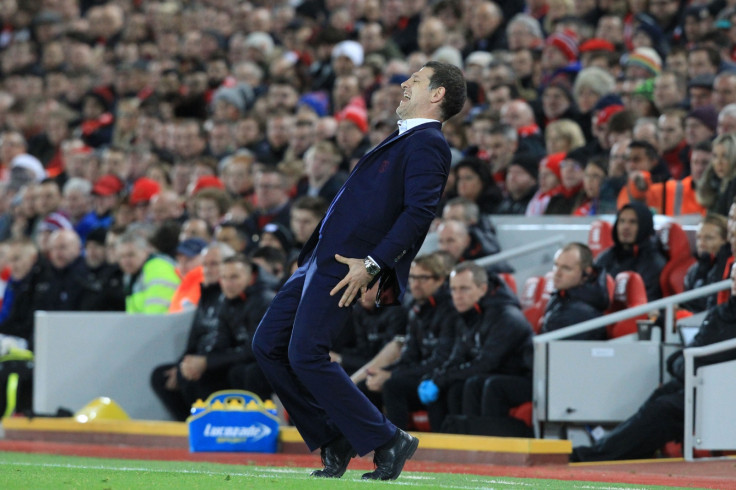 "To make such a mistake that led to their first goal when we had our centre-backs in their box – we should have put the ball back in the box – but we didn't and they scored the counter-attack," Bilic said. "Their second goal was also a cheap one from our side. So basically, it's very simple. If you want to beat Chelsea, then you can't make those kind of mistakes. You have very little chance if you do.
"The first was a set piece for us and we had enough players back. We had a chance to put in the second ball in a good position but we didn't, Mark wanted to play with the best intentions, but you expect your players to run back with more reason in this situation.
"Chelsea players are all in and around the box as well but they got the ball in space where we can't afford to give it, especially against them because their pace in the transition is scary."