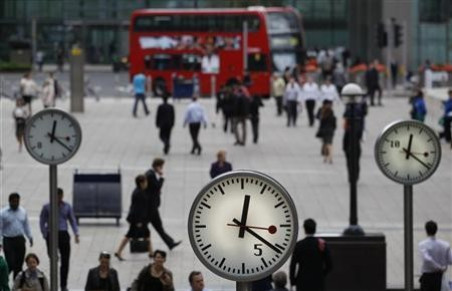 Almost three quarters of British small and medium sized enterprises (SMEs) feel it is too arduous to change who they bank with, despite being slapped with high, complex and unfair business account charges and are left "suffering in silence", according to research by pollster YouGov.
YouGov's SixthSense SME Banking Report found that smaller businesses are paying bank fees for services that were previously free, and those forking out feel like they are getting poor value for a number of reasons, including bad customer service and a lack of clarity on the fee structure.
"The level of charges and fees imposed on SMEs by banks for the operation of the accounts has long been a source of dispute between the two parties," said Simon Mottram, director of financial services consulting at YouGov. "Yet smaller businesses appear to be suffering in silence over this issue. SMEs also feel current complaint processes take too long, impose too many burdens on them and are generally too complicated. Banks need to be careful with their policies on bank charges, lending terms and complaints because it is the most profitable SMEs - the larger ones - who have the most negative view of them."
Of those surveyed 58 percent reported their bank charges being too high, 27 percent said they were unjustified, 24 percent felt they were too complex, and 21 percent thought they were unfair.
Just 2 percent felt their bank charges were justified.
Despite this 73 percent of SMEs said they rarely or never seek to change banking provider, while 18 percent said they did.
Only 12 percent of those who had switched their accounts said the process was easy and painless.
SMEs also feel access to finance is more restricted than before.
Almost two thirds of SMEs, 35 percent, said negotiating maximum loan amounts was more difficult in the past three years, as the UK economy has weakened since the financial crisis.
"The message from our report is clear - banks need to build closer relationships with SMEs and improve communications," Mottram said.
"If they do this, they can improve SME opinion on monthly charges and loan terms. Banks must make life easier for SMEs as these businesses are vital for creating jobs and generating economic growth."