When the 19-year-old, and refreshingly non-media trained, Andy Murray blurted out during the 2006 World Cup that he wanted "anyone but England" to win, he sparked a wave of ire in tennis's English heartland.
The gawky teenager and future Wimbledon champion was of course echoing what most Scots feel about the prospect of English sporting success. But his candour provoked many a Pimm's-fuelled tantrum in tennis clubs across the English Shires.
These days if you ask a small business owner where they get their finance from, you're likely to get an equally frank answer - "anyone but the bank."
After the 2008 credit crunch, regulation rolled in, prompting the high street banks to pull down the shutters and all but stop lending.
With gaping holes in their balance sheets, they dismissed most business loans as "too risky" as they sought to retrench and recoup their losses.
Half a decade on, not much has changed. Bank lending to business continues to shrink, stifling many promising businesses and holding back growth. Let's be clear, the economy is rebounding in spite of, not because of, the banks.
Necessity, the Mother of Invention
Fortunately, an array of alternative lenders have stepped into the breach - and are now lending to businesses that the banks cannot, or will not, help.
Some are brand new concepts, some are refinements of tried and tested models. Together they are playing an essential role in keeping the wheels of business turning.
At heart, many are powered by the buzzword du jour - crowdfunding. Of course crowdfunding is not a new invention - it's based on the good, old-fashioned capitalist principle of investors advancing money to a business in the hope of getting a strong return on their investment.
Venture capitalists and angel investors have been doing this for years. But what crowdfunding has done is to put the "crowd" into the picture, and opened it up to everyone, not just the superwealthy / professional investors.
Crowdfunding uses the power of the internet to put companies that need funds in touch with individuals, funds or even other companies seeking a better return on their cash than they would get by sticking it in a savings account.
Loan Rangers and Knights in Shining Armour
Businesses seeking a straightforward loan can apply to a platform like Funding Knight. It offers loans of between £25,000 and £100,000, and credit checks a company seeking to borrow in much the same way a bank would.
The difference is the source of the money. Each loan is made up of many small investments - some as small as £25 - by individual investors. So far those investing have received returns of between 9% and 12%.
Funding Knight only lends to businesses with more than two years of trading history. But for brand new start-ups, there is another option in the form of Seedrs.
It allows businesses to attract investment in return for equity. Companies sell shares in their business to the crowd of investors - each of whom can invest as little as £10. Whenever the company pays dividends, floats or is sold, the investors get a share of the proceeds.
For investors there is the risk they might lose their investment if the company fails. But pick the right company, and their shares could dramatically increase in value. They may also benefit from tax breaks on any profit made when selling their shares if the company is part of the EIS (Enterprise Investment Scheme) or SEIS (Seed Enterprise Investment Scheme).
The crowdfunding revolution has now extended as far as mortgages. Companies or even individual property developers can get a commercial property loan this way via the Relendex exchange. It offers investors not just an agreed rate of return, but also the reassurance of knowing their investment is secured against the property.
Eureka Moment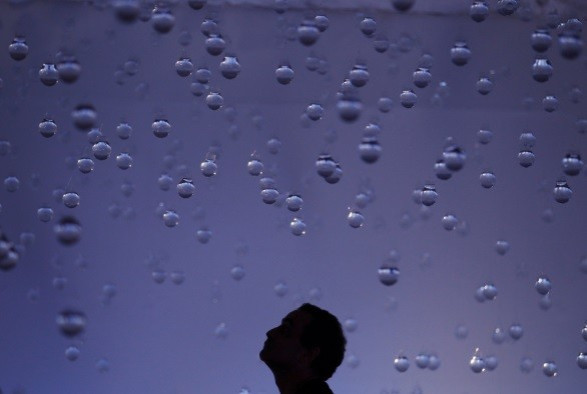 Finally there is crowdfunding for cashflow. Few things are more terminal for a business than a failure to keep on top of its cashflow. All the happy clients in the world will count for nothing if a business can't meet crucial outgoings like rent and salaries.
For most small and medium sized businesses, it is tempting to see unpaid invoices as a liability. It's money they've earned, but which they won't see until the client pays up. Many big companies now routinely make their suppliers wait 60 or even 90 days for payment.
But the Eureka moment comes when the business owner realises that an unpaid invoice is also an asset - against which they can secure finance.
For decades specialist "asset-based" lenders - sometimes known as "factors" - have advanced cash to businesses in return for taking over their entire invoice ledger.
Platform Black is an online invoice trading platform that uses the power of the crowd to update this model. It allows companies to auction their invoices individually, or in bundles, to multiple investors - who include HNW individuals, funds, family offices and cash-rich companies.
Investors get a fee in return for advancing the money, and the security of knowing that their investment is backed by the invoice. The companies selling their invoices can use it as a "pay as you go" way to unlock money that would otherwise be tied up.
Bank on The Banks Coming Back ... Eventually
These new types of lenders have seen explosive rates of growth as word of their existence spreads.
Even the Bank of England concedes that alternative finance providers are now making a significant contribution to new lending to business.
Nevertheless, no-one pretends that non-bank lenders are the only answer. After all, as we stand here today, the mainstream banks provide around 90% of all finance to SMEs.
But the banks still turn down thousands of vibrant and successful businesses that apply for a loan or an overdraft. And now, a huge variety of alternative finance providers has sprung up to meet their needs.
In a neat symmetry, the investors stumping up the cash behind these alternative sources of finance are also doing so because of the banks - usually out of a desire to earn a better return than the measly rate of interest paid by the banks' savings accounts.
Those who see the growing market in alternative finance as a thorn in the banks' side are missing the point. The fact is the banks created the climate that has allowed the non-bank lenders to thrive. And they have done so because most see alternative finance not as a threat, but as a complement to what they do.
When the banks get their balance sheets back in order, expect to see them working closely - and even teaming up - with the best alternative finance providers.
But whatever the future holds, the business finance market has changed for good. The banks have lost their monopoly on lending, and Britain's businesses are better served because of it.
Louise Beaumont, co-founder of the alternative finance provider for business, Platform Black