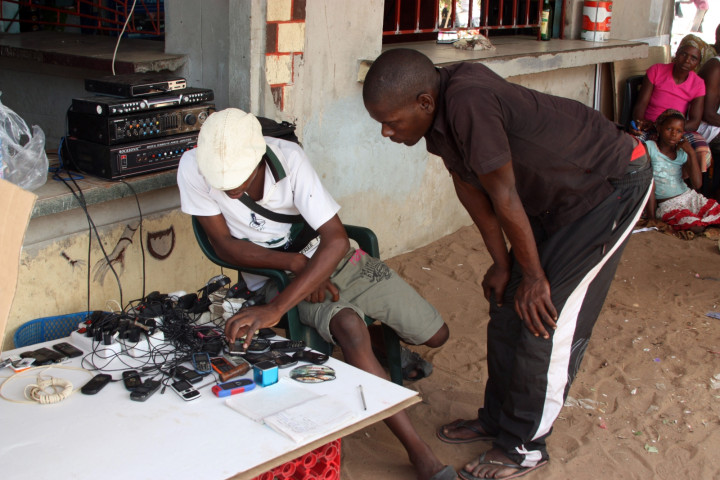 An Australian doctor aims to launch an SMS service in West Africa, to identify new outbreaks of Ebola as they emerge and direct people to medical facilities.
Dr Mohammed-Ali Trad said that as he was helping treat victims of the disease he noticed that while many regions lacked basic infrastructure, nearly all had mobile network coverage.
"During my missions with Médecins Sans Frontières I have always noticed that no matter how distressed the populations we served, someone always had a mobile phone," he told Wired.
"We did some research and actually found out that most areas traditionally considered under-resourced do have a mobile phone coverage."
Currently, information on fresh outbreaks emerges slowly, with many reluctant to report symptoms, and health services can be quickly overwhelmed. The new service would enable data from people reporting symptoms to be collated, and resources directed to target the disease as soon as new hot spots emerge.
As the disease began to spread from Guinea in April, SMS services were used on an informal basis to spread information about the disease's symptoms, and advice on what to do if infected.
Trad, who has worked for MSF in conflict zones including Syria, Somalia, and Sudan, said that his service would allow people to maximise the potential of mobile phones to collate and disseminate information.
People would be able to type in a single word, for example fever or cough, and receive a message back directing them to the nearest treatment centre.
The service would also collate the data, establishing where messages were sent from, which could enable authorities to identify new outbreaks.
"For example, we will be able to tell how many fever 'code words' have been sent from a particular area, and hence this could act as a warning system for the nearby healthcare centres.
"With the reports we are receiving from West Africa, we thought that this concept can still be applied in that setting – for example, if there are no beds in health facility one, the data processor can direct the patient to health facility two, and so on," he said.
"Patients who have no facility to go to could be mapped, and a new facility could be opened in certain areas, or distribution of home kits could target those areas… at the moment it is very chaotic from the reports that are coming out. We hope that this service could help both sides: the receiver and the provider of healthcare."
Trad said he believes the service has wider uses, could also be used to reduce pressure on hard-pressed A&E units, by directing patients to relevant health centres or hospital departments, and collate information on other disease outbreaks, such as flu or malaria.
Trad and scientists have delivered a proposal to the World Health Authority, and said that if they receive funding, they can start rolling out the service immediately.