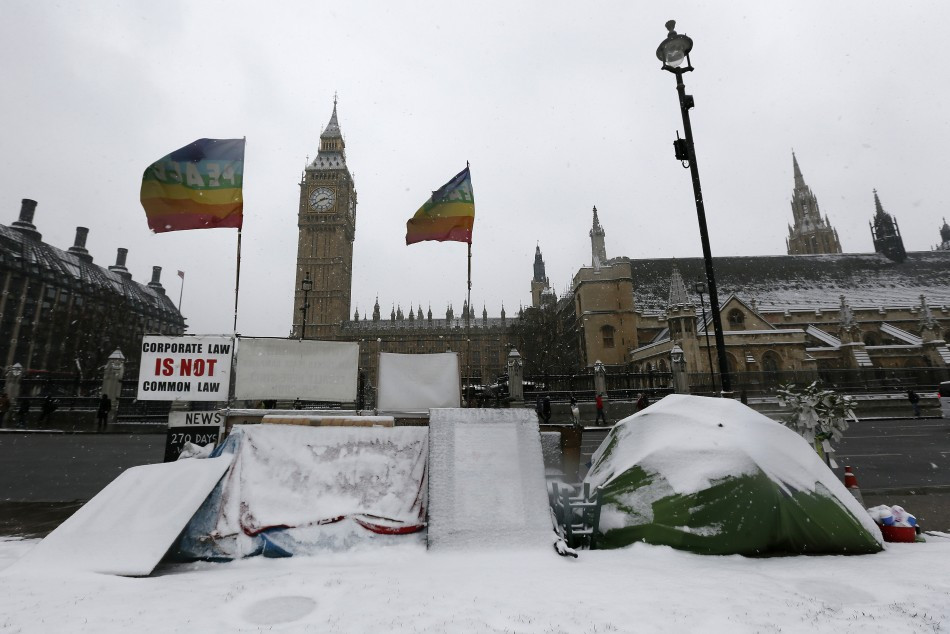 Large parts of the United Kingdom were affected by snow on Friday 18 January and this is likely to continue through 19 January, according to the UK Met Office. The red warning issued for Wales has been revised down to yellow, with warnings for ice. However, an amber warning remains in force for parts of North East England, Northern Ireland, Yorkshire & Humber, Grampian and Tayside & Fife.
London and South East England also have a yellow warning in place, with forecasts suggesting weather will be cloudy and cold with sleet or snow. The weekend forecast for London includes snow, icy conditions and temperatures as low as -3C.
The BBC reports that airports continue to struggle with the harsh weather and more flights have been cancelled. Heathrow is believed to be resuming normal operations but British Airways (BA) has warned passengers of delays, as it looks to clear the previous day's backlog.
BA said in a statement:
"We are doing all we can to help our customers after freezing weather and snow caused significant disruption to our schedule [on Friday]. There will be knock-on disruption to services on Saturday and we are advising all customers to check the very latest status of their flight via ba.com before leaving for the airport and if their flight has been cancelled not to leave home."
The National Highways Agency (NHA) continues to warn motorists to stay off roads unless travel is absolutely necessary. Road users are being asked to check latest weather forecasts for their region. The M48, Severn Bridge, was closed in both directions (J1 and J2) and will not re-open before 10am GMT on Saturday 19 January. The NHA advises traffic entering and leaving Wales to use the M4 Severn Crossing.
Train services have also been affected, with both South West Trains and Southern Railways publishing revised timetables.
The police have joined the NHA in advising people to stay indoors when possible and to avoid unnecessary travel. If travel is unavoidable, the advice is to consult local radio stations and their websites for further travel warnings and updates.