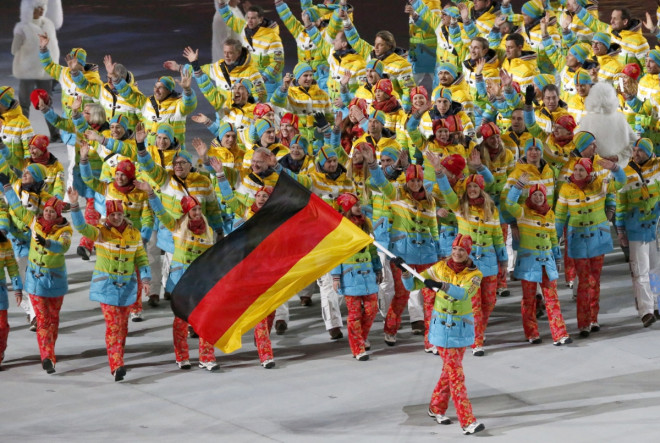 The Sochi Winter Olympic Games threatens to be overshadowed by news that an unnamed German athlete has produced an "abnormal" drug sample.
After the athlete's A sample returned an abnormal result, the second sample will be tested later on Friday, the German Olympic Committee (DOSB) said.
The DOSB said they were informed by the International Olympic Committee (IOC) on Thursday evening and a disciplinary commission will convene later in the week after the B sample has been tested.
Germany currently sit third in the overall medal standings, behind Norway and the United States, after winning eight gold medals.
Maria Hofl-Riesch, flag bearer at the opening ceremony, has a gold and silver in the Alpine Super Combined and the Super-G respectively.
But it has been in the luge where the German's have found most success winning every available gold medal to take a clean sweep in the event.
Meanwhile, 22-year-old Carina Vogt made history by winning the first ever Olympic gold in the women's ski jump.
The ski jumping had previously been a male-only competition until Sochi following a long-running court battle to see the event included in the Olympics.
While the DOSB are yet to reveal the identity of the athlete involved, it is yet to be seen whether an "abnormal" result is linked to any illcit substance.