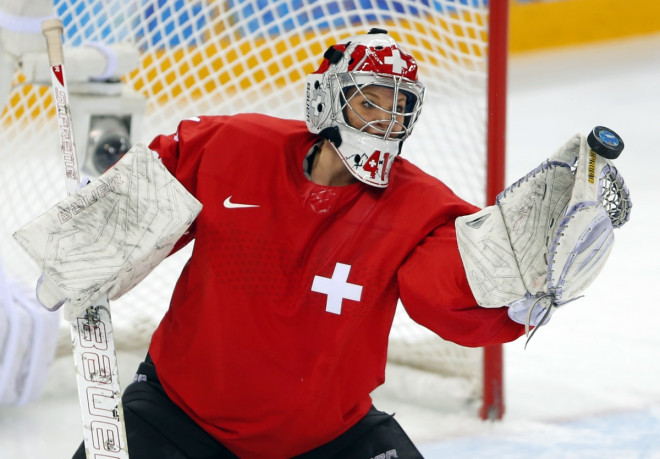 Losing semi-finalists Switzerland and Sweden battle it out for the bronze medal in the women's ice hockey competition at the 2014 Winter Olympics at the Bolshoy Ice Dome.
Where to Watch Live
The opening face-off is set to begin at 12 noon GMT.Live coverage of the game will be available on BBC2, red button, radio and BBC Online.
Overview
Switzerland were defeated 3-1 by reigning women's ice hockey champions Canada in the semi-finals.
The North American side took a 3-0 lead in the first period and it seemed the score might touch double figures. Switzerland pulled one goal back in the second period after Jessica Lutz managed to beat goalie Shannon Szabados.
But Swiss goalie Florence Schelling was the star of the game as she stood firm to save a staggering 45 shots from her opponents.
Despite the loss, Rene Kammerer would be happy with his side's display against the champions and will be hoping to at least seal the third place against Sweden.
Meanwhile, the sixth best team in women's ice hockey lost their semi-final match to the USA. The American's convincingly defeated their Swedish counterparts, 6-1.
Niclas Hogberg's side were on the receiving end of 70 shots over the three periods and the coach opted to bring in Kim Martin Hasson for Valentina Wallner in the second period as the latter had already shipped in five goals.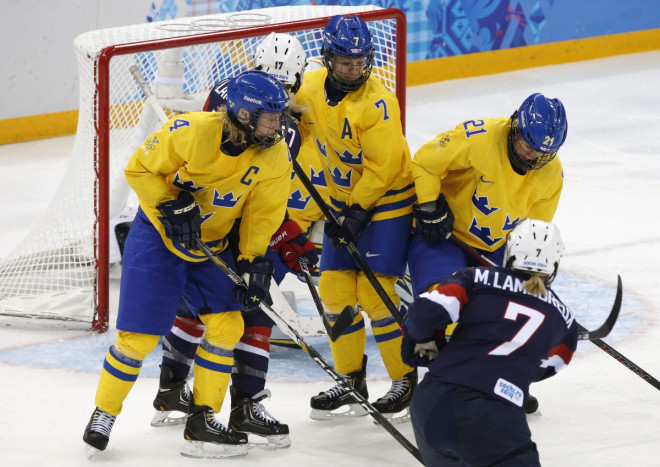 However, the Swedes managed one goal on the day after Anna Borgqvist found a way to put the puck out of Jessie Vetter's reach.
With bronze to play for, both teams will be hoping to overshadow each other in a bid to add a medal to their nation's tally.
Team Form
Switzerland
In Sochi 2014 (Last Five, most recent first): L W L L L
Last Result: Canada 3-1 Switzerland
Sweden
In Sochi 2014 (Last Five, most recent first): L W L W W
Last Result: USA 6-1 Sweden
Team News
Switzerland
Goaltenders: Florence Schelling; Sophie Anthamatten
Defenders: Julia Marty (+C), Angela Frautschi; Lara Stalder, Nicole Bullo; Sarah Forster, Laura Benz, Sandra Thalmann; Livia Altmann
Forwards: Stefanie Martie, Sara Benz (+A), Nina Waidacher; Alina Muller, Anja Stiefel, Phoebe Stanz; Evelina Raselli, Jessica Lutz; Karin Nabholz, Eggimann Romy
Sweden
Goaltenders: Valentina Wallner; Kim Martin Hasson
Defenders: Lina Backlin, Emilia Andersson; Linnea Backman, Emma Eliasson; Johanna Olofsson (+A), Josefine Holmgren; Sofia Engstrom
Forwards: Jenni Asserholt (+C), Lina Wester, Pernilla Winberg; Anna Borgqvist, Erika Grahm (+A), Emma Nordin; Cecelia Ostberg, Maria Lindh, Michelle Lowenhielm; Fanny Rask, Erica Uden Johansson