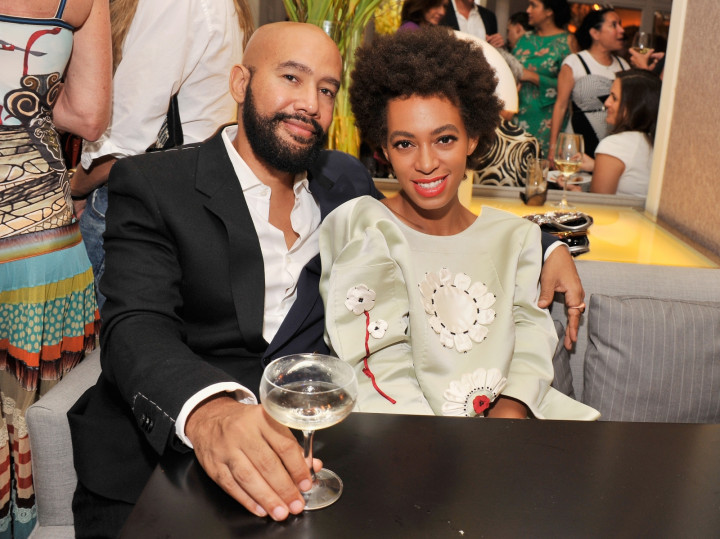 Soul songstress Solange Knowles is reportedly preparing to say "I do" for the second time to long-time boyfriend, Alan Ferguson.
According to Us Weekly, the 28-year-old will marry the 51-year-old music video director, who has worked with stars including Katy Perry, Natasha Bedingfield and Nelly Furtado, at her home in New Orleans this weekend.
Insiders have revealed that the soon-to-be newly-weds have arranged a movie night with close family and friends on the Friday night and a rehearsal dinner on the Saturday before the ceremony takes place on Sunday 16 November.
Although the couple have been dating for over five years, their impending nuptials will still come as a huge surprise to fans considering they never even announced their engagement.
Knowles was previously married to Daniel Smith, the father of her 10-year-old son Julez. The couple divorced in 2007 after three years of marriage.
While Beyoncé is expected to be on hand to support her little sister on her big day, the million dollar question is whether Jay Z will turn up for the event.
The once close in-law's relationship has never been the same ever since leaked CCTV footage emerged of Knowles attacking Jay Z in a lift at the Standard Hotel after the Met gala back in May. After a heated exchange, she could be seen violently kicking and punching the 99 Problems rapper while Beyoncé stood by.
Weeks later she addressed the controversy by insisting that everything was 'all good' between them.
"What's important is that my family and I are all good," she told Lucky Magazine. "What we had to say collectively was in the statement that we put out, and we all feel at peace with that."
Although fans we will never really know the reason why she lashed out, proof that they have moved on and 'let bygones be bygones' will be if he turns up to celebrates with her on her wedding day.
Here's hoping that there isn't a lift at the wedding venue!