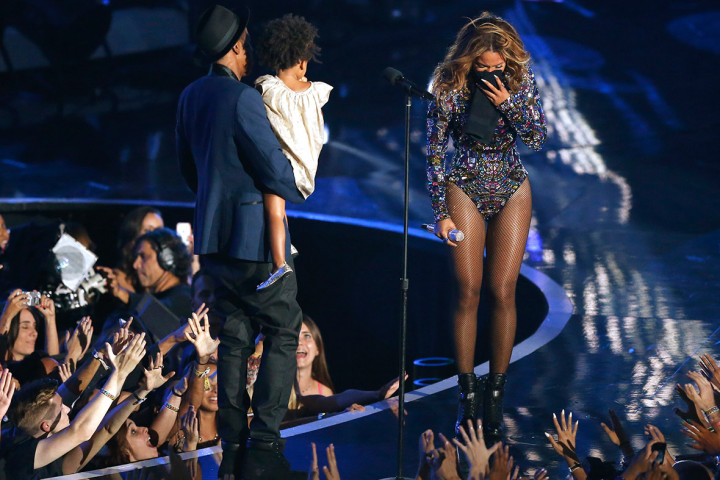 Ever since the lift incident in May this year, Beyonce, Jay Z and Solange Knowles have found themselves at the centre of some drama at almost every awards show.
According to reports, Jay Z and sister-in-law Solange Knowles got people talking at the 2014 MTV VMAs when the rap mogul allegedly made her stay away from Beyonce's dressing room.
According to MediaTakeOut.com, Queen Bey and Jay Z were arguing backstage over the 28-year-old Solange being "banned" from her dressing area.
An insider told the website: "Beyonce was arguing with security asking about Solange. I always thought that Beyonce was very soft spoken, she's not. She was all in the [security guard's] face."
The insider also claimed that Jay tried to calm Beyonce down but she started yelling at him too.
"She wasn't really yelling, but she was talking mad. Her neck was twisting too, like she was giving him hell. The singer then walked away, and everyone was quiet. It was very awkward to see Bey act like that towards her husband."
Another report by Hollywood life claimed that there was no fight, and that Solange was right by her sister for the big night at MTV VMAs - just not on camera.
"Solange hung out backstage with her sister in her dressing room. She saw everyone and was backstage at the bar and saw Nicki and Taylor," an insider told HollywoodLife.com.
They explained that Solange wasn't in the audience to watch her sister receive an award, but that's because she has new music to make herself.
"She had to leave because she is busy finishing up her album. She was talking to everyone and she had a great time. She was there for a little bit. No one says anything about Tina (their mother) not being there, and they aren't feuding," the insider said.
Did Solange leave early, because she was "banned" from Beyonces's dressing area or because she had other engagements?
Fight or no fight, it would be good to see things work out between the sisters.