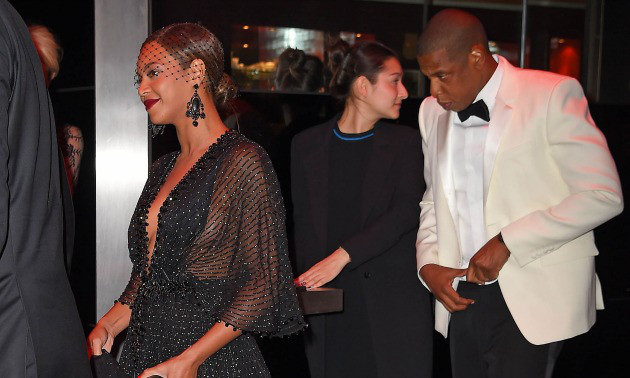 Beyoncé and Jay Z fans have accused Law & Order: SVU writers of being "disrespectful" and "messy" after they seemingly used the infamous Solange lift attack as inspiration for a forthcoming episode.
The controversial episode, which airs on NBC later this week, revolves around a fictional NBA player Shakir "The Shark" Wilkins, who is accused of rape by an employee from his clothing line.
In a newly-released trailer for the show entitled American Disgrace, a shocking elevator fight is captured on CCTV before being leaked by the "LMZ" gossip site. Just like the Solange and Jay Z assault at the Standard hotel in May, there is no audio and it is the woman who instigates the fight.
The storyline has since drawn widespread condemnation from fans across the globe, with many refusing to tune in.
"TV programming aka brain washing for the masses. Law & Order knew exactly what it was doing by writing this foolishness. Turn off the TELL -LIE- VISION!," one unimpressed critic said.
Another wrote: "Does Solange get royalties for this? How disrespectful."
A third noted: "Hmm I wonder if they are going to mimic the part of the story where Jay Z, Beyoncé, and Solange planned that whole incident to draw in publicity for their tour. Probably not........ smh.."
Although neither Beyoncé nor Jay Z have commented on the similarities, they are likely to be frustrated with the idea of their family drama being turned into prime time fodder.
Days after the scandal broke, the trio released a statement urging fans to move on.
"Jay and Solange each assume their share of responsibility for what has occurred. At the end of the day families have problems and we're no different. We love each other and above all we are family. We've put this behind us and hope everyone else will do the same," they said.
This is not the first time the NBC crime series scriptwriters have provoked the wrath of viewers.
Back in 2013, producers faced fierce backlash after they aired an episode based loosely on Rihanna and Chris Brown's turbulent relationship.
The drama focused on an emerging singer and her famous but violent boyfriend and drew inspiration from the domestic violence incident between the superstar couple reported in 2009.
"This just goes to show what people will do for ratings. You judgmental p****s. #chrianna 24/7." one angry fan said at the time.
Watch the promo here: