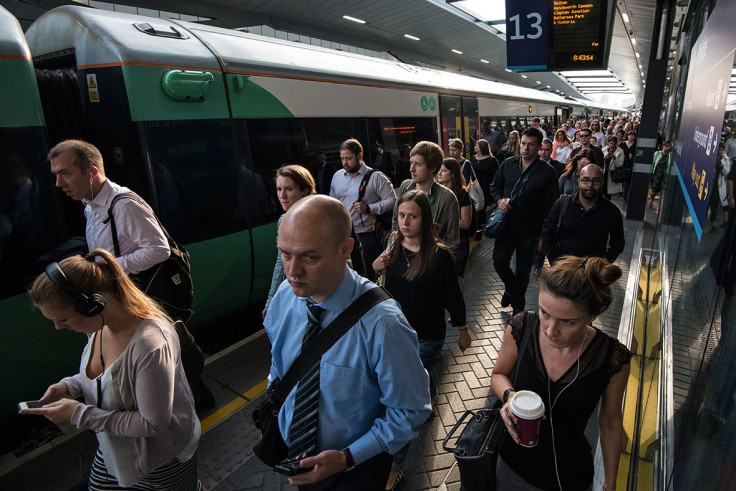 The government may call upon 4,000 soldiers to drive Southern rail-replacement buses as ministers come under pressure to act over the disruption caused by a planned strike.
Conservative MPs held talks with Theresa May and Chris Grayling, the transport secretary, on Monday (20 December) to discuss how to handle the dispute, which will see three days of strikes from New Year's Eve and a further six days of disruption from 9 January.
Mike Penning, the defence minister, said that more than 4,000 military personnel were trained to drive buses or coaches, adding: "Defence continues to work closely with the Department for Transport (and other Government Departments) to determine areas where military support within the UK is necessary, achievable, and permitted," The Telegraph reported.
Tim Loughton, the Tory MP for East Worthing and Shoreham, told the paper: "Bringing in troops to help with alternative transport seems to be an obvious thing that we should be doing. When you have an ambulance or fire engine strike you bring in the 'green goddesses' fire engines. We need the same for rail strikes."
MPs are also looking at calling on Southern to compensate tens of thousands of commuters by offering them free car parking. Commuters who drive to the station are paying up to £13 a day even if their trains are delayed or cancelled because of strikes.
A study by Dave Cooper of the University of Chichester found that the Southern strikes cost the economy £11m a day. "If the next scheduled strike days go ahead, the total would be brought to just under £396 million," he said, according to The Times.
It has emerged that rail commuters could be hit by further walkouts in the new year, with the RMT rail union threatening walkouts on London Underground over job cuts, The Times reports.
Fears of further Christmas travel chaos abated when a planned 48-hour strike by baggag handlers and check-in staff at 18 airports was called off on Monday.
However British Airways cabin crew based at Heathrow will strike for 48 hours from Christmas Day and Virgin Atlantic pilots will work to rule from 23 December.