Somalia: al-Qaeda-linked al Shabaab executes 4 men over alleged spying
The men were accused of spying for Somalia's Western-backed government, the US and neighbouring Kenya.
Al-Qaeda-linked militant group al Shabaab in Somalia executed four men on Sunday (5 February), accused of spying for the country's Western-backed government, the US and neighbouring Kenya.
Without elaborating how the men were executed, Mohamed Abu Abdalla, al Shabaab's governor for Jubba region, told Reuters that the four men were found guilty of spying by their court.
"The court ruled on their cases and four of the men were executed publicly in Jamame District according to the Sharia this (Sunday) afternoon," the militant leader reportedly said, adding: "The four men admitted they were spies."
Al Shabaab – the Salafist jihadist fundamentalist group based in East Africa – had pledged its allegiance to al-Qaeda in 2012.
The group was designated as a terrorist oraganisation by the US in 2008. Countries like the UK, Canada, the UAE, Australia and New Zealand have also designated it as a terror outfit.
Al-Shabaab, like other Islamist terrorist groups, is known for brutal killings, executions, floggings and amputations that are imposed by their strict Sharia court (Islamic court).
The jihadists recently carried out a deadly car bomb attack at a hotel in the Somalia capital of Mogadishu, killing nearly 30 people. The militants also stormed the hotel building and opened fire at people.
The Islamist group has waged a war for years with the aim of establishing its Sharia-compliant governance in Somalia by ousting the African Union peacekeepers and the Somalia federal government.
The group is an offshoot of the Islamic Courts Union (ICU), which split into several factions following its defeat in 2006 at the hands of Somalia's Transitional Federal Government (TFG) and the TFG's Ethiopian military allies.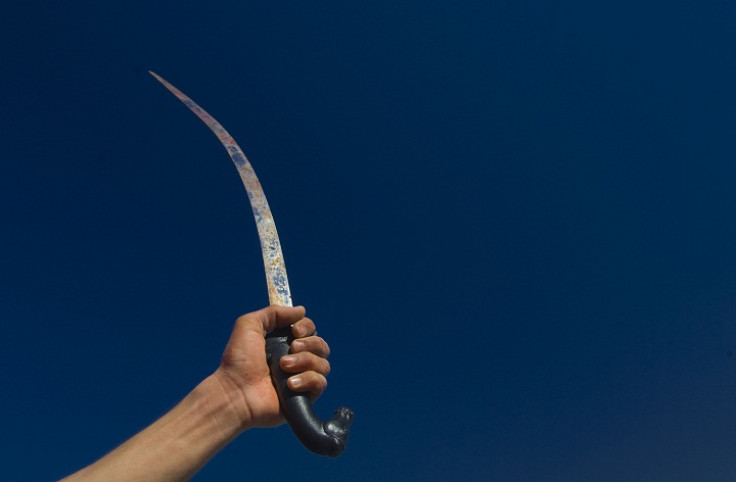 © Copyright IBTimes 2023. All rights reserved.