Somalia: David Cameron will deploy British troops to counter Al-Shabaab militants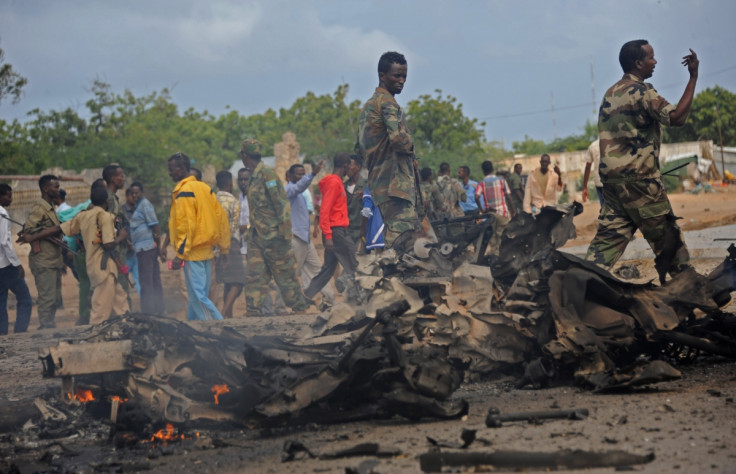 David Cameron will deploy British troops to Somalia in a bid to quell Al-Shabaab and other Islamic militant groups in the region. The prime minster is expected to make the commitment when he visits the UN headquarters in New York on 28 September.
Cameron will offer up to 70 personal to take on the al-Qaeda affiliated terrorists in Somalia and around 300 members of the Armed Forces over multiple deployments to assist the UN's peacekeeping efforts in South Sudan. But the personnel in Somalia will reportedly not be involved in the frontline operations and instead help the African Union force with medical, logistical and engineering tasks.
"Our Armed Forces have a long history of delivering security and stability to some of the most difficult environments in the world, and I am proud to offer British support and expertise to peacekeeping operations in Somalia and South Sudan. Our commitment to peacekeeping operations will help to alleviate serious humanitarian and security issues in Somalia and South Sudan, helping to bring stability to the region and preventing these challenges from spreading further afield," Cameron said.
The UK government has promised to finalise the action plan with the UN. Officials have argued that by ending the destabilising conflicts, the military support will help counter the refugee crisis.
There are reportedly more than two million people displaced in South Sudan as civil war continues to blight the country. Ministers said that the UK has allocated more than £260m ($394m) to help in the region since the start of the humanitarian crisis, which was declared in December 2013.
© Copyright IBTimes 2023. All rights reserved.