The Somalian President has urged Al-Shabaab militants to "take advantage" of an amnesty he had offered them earlier this year. President Mohamed Abdullahi Mohamed, known as "Farmajo", made the remarks after a US airstrike destroyed one of the terror group's key bases in the country.
Somalia's special forces joined the operation in the southern Middle Juba region on Sunday (11 June). The strike also resulted in the death of at least eight militants.
"To the members of Al-Shabaab, I tell you that we are bringing the fight to you," Mohamed said in a statement on Sunday.
"If you, however, take advantage of my amnesty offer and denounce violence, we will integrate you into our reform program. You have no future with the terrorists, but you can still be a part of Somalia's future, a peaceful and prosperous future," he continued.
The leader added the "successful strike" occurred on Sunday will enhance security and reduce the threat posed by the Islamist outfit in the country.
"I said when I took office security [will] be my top priority," he said. "We have long suffered at the hands of Al-Shabaab, which is supported by terror global networks."
The airstrike is the first to be carried out since US President Donald Trump approved a plan to increase counter-terrorism strikes in Somalia. The new directives, approved in March, allowed the US to "conduct legal action against al-Shabaab within a geographically-defined area of active hostilities in support of partner force in Somalia."
The US Department of Defence said in a statement the airstrike was conducted in coordination with US regional partners "as a direct response to Al-Shabaab actions, including recent attacks on Somali forces".
Earlier in June, Shabaab killed at least 59 people in an attack at military camp in the semi-autonomous region of Puntland.
In the aftermath of the attack, President Mohamed said Somalia will "show no mercy in dealing with Al-Shabaab".
"We promise that Al-Shabaab won't get away with this. As of now, our troops are in hot pursuit of the enemy; they will pay for today's attack. I am confident our forces would defeat this abhorrent enemy," he said.
Al-Shabaab has not commented on the US airstrike and Mohamed's remarks. The group previously rejected Mohamed's amnesty offer.
Who are Al-Shabaab militants?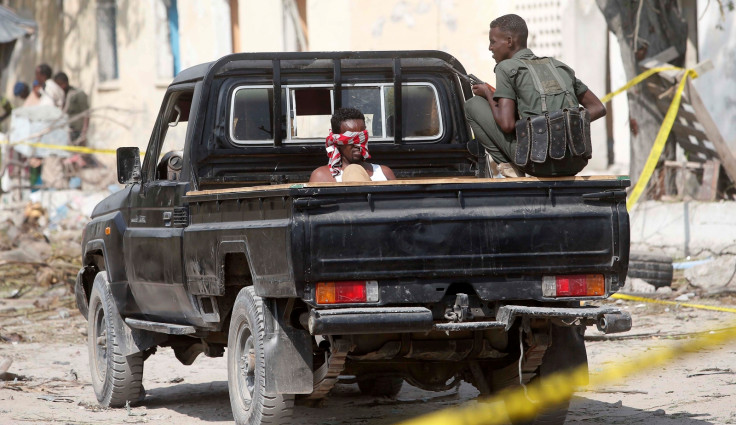 Al-Shabaab, which means "The Youth", is a Somali terror group affiliated with al-Qaeda and Isis. An offshoot of the Islamic Courts Union – a rival administration to the Transitional Federal Government in Somalia – Shabaab aims to overthrow the Somali government and impose its own version of Islam in the country.
It controlled Mogadishu and the southern region of Somalia from 2006 until 2011, when it was defeated by African Union peacekeepers.
Al-Shabaab often targets Kenya in retaliation for the Linda Nchi military operation, which saw the deployment of Kenyan troops to Somalia to drive out the militants in 2011.