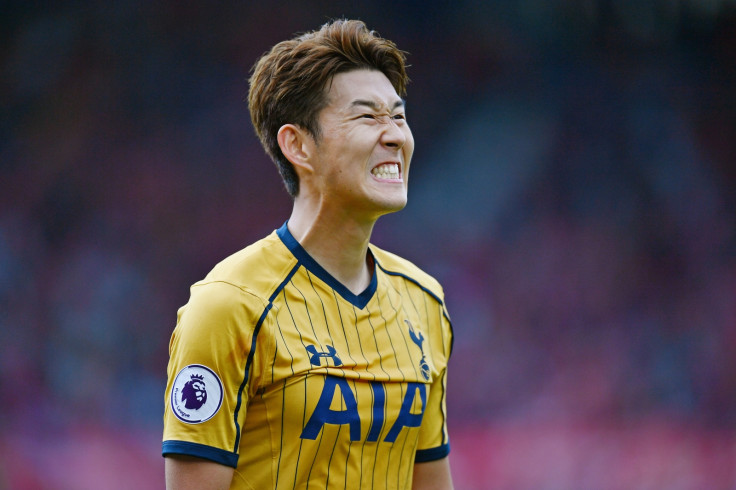 Son Heung-min is relieved Tottenham Hotspur decided against selling him during the summer transfer window following his blistering start to the season. The South Korea started the campaign playing in the Olympic Games but upon his return to White Hart Lane he has scored four times in three appearances – including a double in the Premier League win over Middlesbrough.
Following an uncertain campaign since his £22m move, according to The Guardian, to north London, during which he netted just eight times in 42 outings in all competitions, Son was linked with a return to Germany with Wolfsburg. Spurs were understood to be looking to recoup the money they paid for the forward 12 months previous, but Mauricio Pochettino pulled the plug on the deal.
And following the fast start to the campaign, Son is delighted with the decision taken by Tottenham which now sees him as the club's primary attacking threat in the absence of the injured Harry Kane. Son's request for more opportunities has been answered – with his club reaping the rewards.
"I am very happy now," said Son, according to The Daily Telegraph. "It was good to talk to the manager. All I have wanted to do is play in the Premier League, it is the best league. I am very happy to stay here and to be out on the pitch.
"It is difficult to say if I thought I would come back after the Olympics. It is difficult to answer. I don't know how I have to answer. I am staying here and I am very happy I am staying. I like playing for Tottenham and I like scoring goals.
"I wanted to ask him to play more. This is true, every player wants to play games. The gaffer gave me a chance and I am very grateful to him, he has given me this chance to play. I am very happy now. He was very honest with me."
Pochettino confirmed prior to the win at the Riverside Stadium, which sees Tottenham second behind leaders Manchester City ahead of the pair's clash this weekend, that Son had asked to leave the club. The Argentine coach was however open to giving the 24-year-old a second chance.
"He came to see me and said he needed my help, and I said: 'OK, always my door is open'. He is a quiet person, a nice person," Pochettino said, according to The Daily Mail. "After the Olympic Games his idea was to leave to go to Germany. In his mind, he would like to move but in the end he accepted the decision to stay and fight for his position.
"The truth is on the pitch. I say this to all my players. If you deserve to play, you will play. It's not about names, it's about performances. I am happy for him. His performance was fantastic. That's why we waited for him."