Tottenham Hotspur supporters are bracing themselves for their Champions League trip to play CSKA Moscow in what will be the first high-profile match involving English and Russian fans since the violent clashes during Euro 2016 in France.
Spurs fans have already been urged to keep a low profile and not to wear footballs colours while walking around Moscow over fears they could be targeted in what would be a repeat of the violence seen at the end of the group game between Russian and England at the Stade Velodome in June as well as on the streets in France.
However, fans from both sides aren't expecting trouble to flare up again, with only a few hundred Spurs supporters expecting to make the trip and Russian police already warning fans who were present in Marseille against any "revenge" attacks.
Uefa handed the Russia team a "suspended disqualification" from Euro 2016 and fined them €150,000 (£130,000) fine after alleged 'Russian Ultra' gangs of football hooligans descended on France to target fans. The hooligans were described by French authorities as "hyper-violent and hyper-rapid".
Alexander Shprygin, head of the All-Russian Fans' Union, told The Associated Press: "All the Russian fans who were in France, all the supporters, were summoned to police departments and hour-long conversations were had with them. No one wants to take revenge on anyone for anything. Everyone wants to live a quiet life and everyone forgot about the English a while ago."
Shprygin added that there will be a higher safety level for English fans in Russia than in Marseille "as long as they don't provoke the citizens".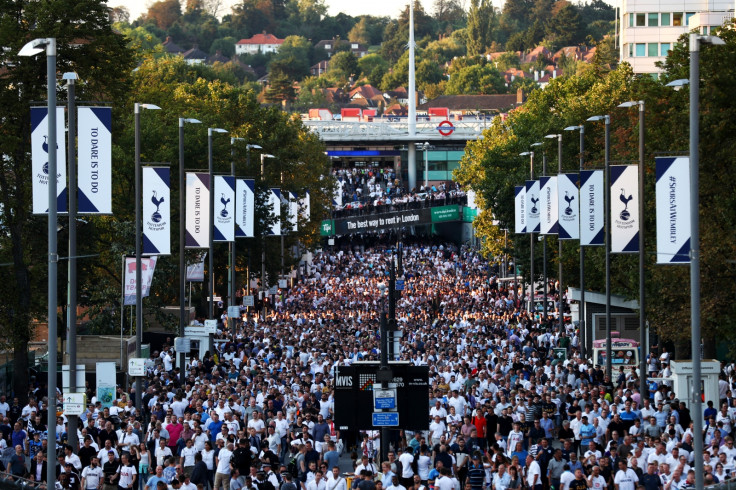 Martin Cloake, co-chair of the Tottenham Hotspur Supporters' Trust, believes there are other factors which are putting fans off travelling to Moscow. He told IBTimes UK: "It looks like the same few hundred home and away season ticket holders are going to Moscow as went to Donetsk a while back. The hassle and expense of the trip, visa requirements etc have kept numbers down. We haven't seen any evidence that any other factors have influenced people's thinking on travel."
A statement from Tottenham Hotspur said: "For additional personal security, it is suggested that you do not show your football colours until you are inside the stadium. Whilst flags and banners are welcome at the stadium, we recommend that they are not openly shown in the city centre."
Tottenham Hotspur began their return to the Champions League with a 2-1 defeat to Monaco in front of a record-breaking 85,000 crowd at Wembley on September 14.