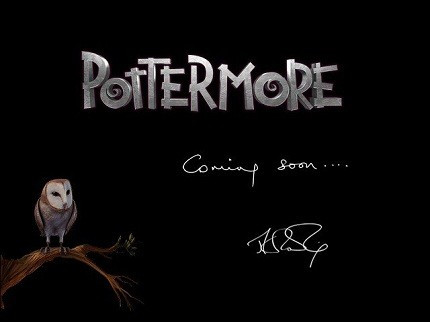 In a video released on Sony's website, Harry Potter author JK Rowling unveiled the new Pottermore online experience.
Having earlier reiterated that she had no intention of writing a new Harry Potter book, Rowling described the new Pottermore service as a "new way" for fans to enjoy the Harry Potter series.
In the video Rowling indicated that Pottermore would contain interactive elements. "It's the same story with a few crucial additions, the most important of which is you", commented Rowling. Later adding, "Pottermore will be in part built by you the reader."
In addition to the promised interactive elements, the video also revealed that the Pottermore experience would exclusively offer Harry Potter fans the chance to pick up the novels as digital audio files and e-books.
The video also saw Rowling promised fans that the new Pottermore experience would include, "additional information I've been hording for years about the world of Harry Potter".
The Pottermore experience is set to launch to the general public in October, though Rowling revealed that a "few luck fans" would get access before then. Rowling instructed fans to "follow the owl" for their chance to win early access.