Sony has announced its first commercially-available 4K television in the shape of the Bravia KD-84X9005, featuring a huge 84in screen and which integrates Sony's latest picture and sound technology.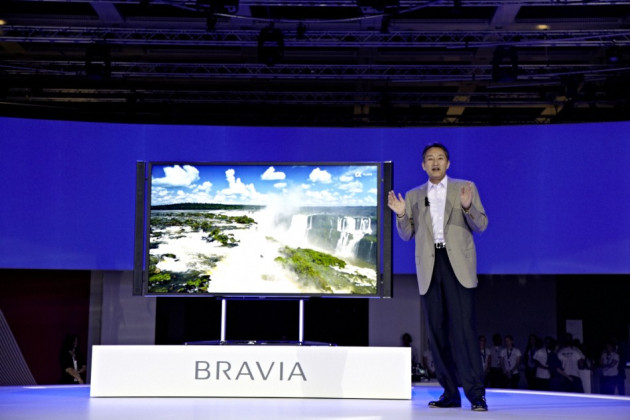 The Bravia KD-84X9005 features a 4K LCD panel with about four times the resolution of a standard Full HD televison currently seen as the epitome of home entertainment technology.
4K televisions have been around for some time now, but only in recent months have they begun to creep towards becoming commercially available, and this is Sony's first foray into the market.
The Bravia KD-84X9005 features a resolution of 3840 x 2160 pixels - which is a total of 8.29 megapixels. This gives it a pixel density of 52 pixels per inch (ppi) and Sony claims it will have a viewing angle of 60 degrees.
The set uses the X-Reality Pro picture engine and 10 speaker units for what Sony describes as "superb audio quality." In another first, the edge-lit LED TV also features passive 3D rather than active 3D, meaning no more need for bulky 3D glasses - though lighter ones will still be required.
One of the main bonues of the X-Reality Pro engine is a 4K-upscaling feature to up the resolution from sources ranging from low-resolution internet videos to HD digital broadcasts and Blu-ray footage.
The 4K X-Reality PRO engine also upscales Full HD resolution Blu-ray 3D images to separate 3,840 x 1,080 resolution images for both the left and right eye using a polarizing sheet on the TV's screen.
The problem with 4K TVs of course is around native content - in that, there is very little of it available. Sony has been involved in developing the amount of 4K content avaialble by launching 4K digital cameras and accompanying cinema projectors and this 4K TV will help to hasten the advent of the 4K era in home cinema. So while upscaling may not sound ideal, it is still very much necessary.
Special PlayStation 3 software known as PlayMemories Studio allows users to organise, edit and view 4K resolution still images on the TV. Sony Entertainment Network (SEN) access is just one button push away and will give you access to streaming movies, music, catch-up TV, a web browser and apps such as Twitter, Facebook, YouTube, and Skype.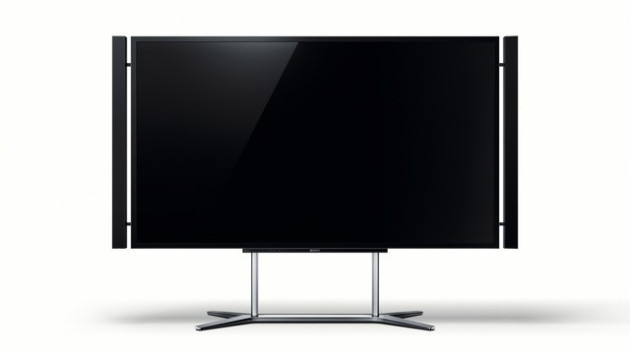 In terms of pricing and availability, Sony has said very little, but rest assured that the 84in Bravia Kd-84X9005 will set you back a pretty penny (rumours suggest around £20,000) when it does arrive in stores by the end of the year.