Sony is to consider selling off parts of its film and music Entertainment division on the advice of the company's largest investor, as sales forecasts for cameras, smartphones and tablets are cut.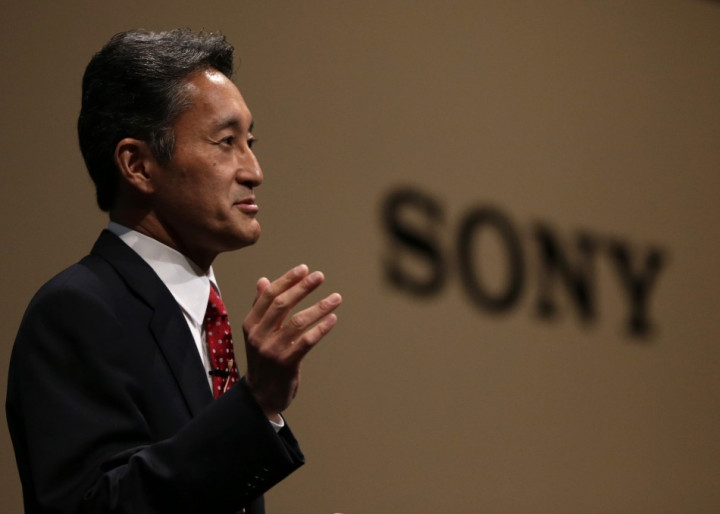 Speaking at a press conference, Sony CEO Kaz Hirai said his company would assess a proposal from billionaire Daniel Loeb's Third Point LLC hedge fund suggesting it should sell up to a fifth of its music and movies business, which includes artists such as Adele and the James Bond film franchise.
Loeb, who owns a $1.1bn (£730m) stake in Sony, believes a spin-off of 15-20% of Sony Entertainment would free up cash to help the company's struggling electronics division, which includes smartphones, cameras and televisions, and could increase Sony's share price by 60%.
The spun-off division would become a public offering and turn into a separately listed company, but would remain related to Sony. Hirai said that Loeb is "recommending that we sell 15-20% through an IPO [initial public offering], which would be different from making it a separate entity."
Hirai said the hedge fund's proposal is "one that affects a core part of Sony's business and the direction of our management, so Sony board will give it thorough consideration before replying to Mr Loeb...While there are encouraging signs of change, the revival of our electronics business remains our task."
Sony has relied on entertainment profits and the $1.1bn sale of its US headquarters to offset losses made by the TV division, which has lost ground to South Korean rivals Samsung and LG partially due to a strong Yen making domestic products more expensive for consumers.
Falling sales predictions
Despite posting its first net profit in five years for the financial year to March 2013, Sony's electronics business remains in the red and the company this week cut sales targets for digital cameras, smartphones and tablets by between 13 and 17% for the year ending March 2015.
Sony has cut its smartphone and tablet sales target from 1.8tn yen (£11.5bn) to 1.5tn yen (£9.6bn) and camera sales from 1.5tn yen to 1.3tn yen.
Despite cutting targets for 2014, Sony expects sales of its Xperia smartphones to rise by more than a quarter to 42 million units in the 2013 financial year, as it battles with Huawei, ZTE and LG Electronics for third place behind Samsung and Apple.
Hirai said the company would continue to focus on reviving the camera, mobile and PlayStation divisions, but slashed the operating profit margin for Sony's gaming business from 8% to 2% for the 2014-15 financial year, despite the PS4 due to go on sale by the end of 2013.
The company's stock rose by 9% this week after Microsoft announced its Xbox One games console, set to rival Sony's PlayStation 4 when they both go on sale later this year.