Sony is to cut 10,000 jobs over the next 12 months, as the company sets out major restructuring plans, following predictions that it will suffer a £4bn loss this year.
The culling of 10,000 jobs represents a six percent cut in the company's global workforce and is in part due to selling off Sony's small- and medium-sized display manufacturing and chemical products businesses.
Sony is calling the changes a "rapid, decision-making approach that draws on the strengths of the entire Sony Group as 'One Sony'" and the company estimates that the layoffs and planned major restructuring will cost 75 billion yen (£581m) during the 2012 financial year.
On Tuesday Sony forecasted an annual loss of 520 billion yen, double its previous estimate of 220 billion yen and representing its fourth consecutive year in the red.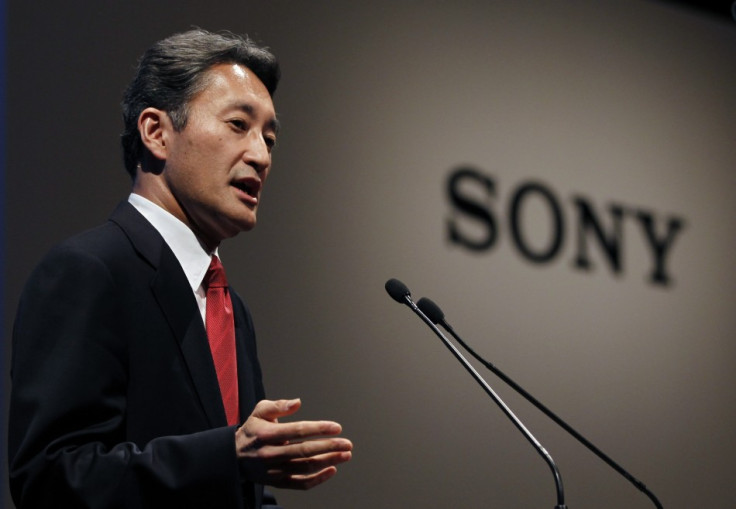 The company hopes that by focusing on the three keys sectors of digital imaging, games consoles and mobile devices, Sony will see sales of 849 billion yen for the financial year ending March 2015, with a profit margin of 15 percent.
If realised, this would represent healthy growth from the 639 billion yen in sales generated in 2011.
Along with continuing to see success in the video games market - the PS Vita was recently launched and the highly-anticipated PlayStation 4 is due next year - Sony is also aiming to "increase sales by enriching its catalogue of downloadable game titles and subscription services available through the PSN platform."
The videogames industry is seeing a gradual shift away from tangible goods and towards digital downloads, and Blitz Game Studios co-founder Philip Oliver told IBTimes UK that while this shift takes place the industry is "in turmoil."
The company also announced that it would increase its catalogue of PlayStation compatible devices, such as smartphones, over the coming year.
With regard to mobile, Sony plans to realise a "significant profitability improvement" in the sector over the coming years, with the focus being on its Sony Tablet and VAIO businesses.
Sony is also aiming to take back some of the television market from South Korean rivals Samsung and LG by reducing its TV portfolio by 40 percent by 2013 and enhance the video and audio quality of its Bravia range, focusing on OLED and 'Crystal LED Display' technologies.
Finally, Sony will be looking at emerging markets such as India and Mexico where it hopes to strengthen its sales operation, introduce products tailored to local needs and rely on its entertainment assets to build its presence in these markets.