Sony PlayStation Vita - Review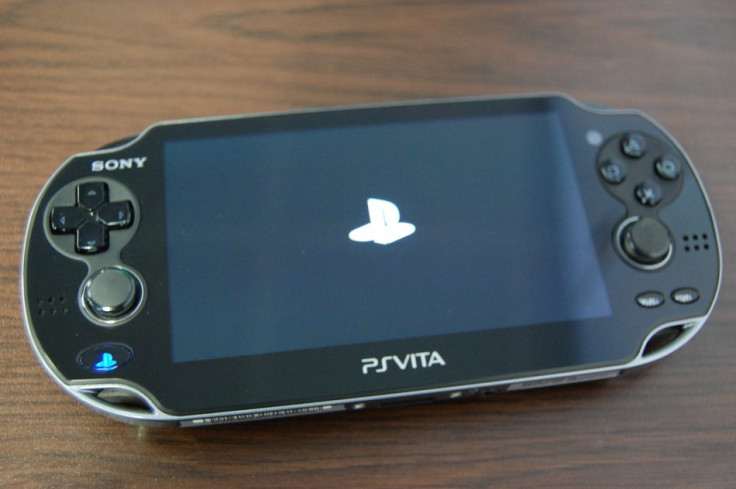 Overall Score 8/10
Key Features:
Rear touchpad
Multitouch screen
Dual analogue sticks
3G connectivity
Quad-core processor
Price as reviewed: £279 (3G version including 4GB memory card)
Introduction
The portable gaming market has been dominated in recent years by smartphones and tablets. The iOS AppStore and, later, the Android Market paved the way for an industry that provided a vast range of games at knock-down prices.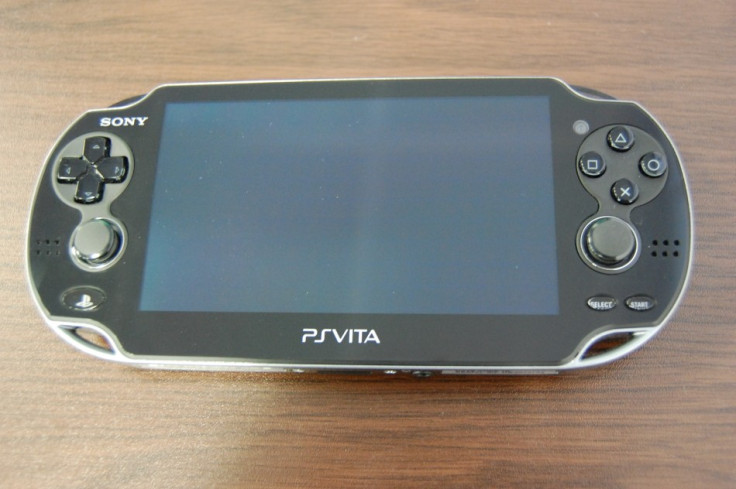 When titles such as Fifa, Grand Theft Auto and Call of Duty can be had on smartphones and tablets for less than £10, is there still a place in the market for a dedicated handheld games console, when we already have a good substitute in our pockets? We find out with Sony's latest and greatest handheld console, the PS Vita:
PS Vita: Design and Feel
Far more than just an update to the PlayStation Portable (PSP), the PS Vita takes handheld gaming into a new dimension. For the first time, game developers have been given some serious power to play with, and exploit, with games that look and play remarkably similar to those of home consoles like the PlayStation 3 (PS3) and Xbox 360.
While the insides have completely changed, the design remains familiar to those who owned a PSP. The 5in touchscreen takes centre stage, flanked by the instantly recognisable PlayStation controls. As an upgrade from the PSP, Sony has given the Vita two analogue thumb sticks.
All buttons have a good, tactile feedback when pressed and - although much closer together than on a PS3 controller - hitting the wrong button in a fit of gaming rage is a rarity. The two analogue sticks are small, but we found them to be accurate and the rubber tips meant are fingers stayed securely in place.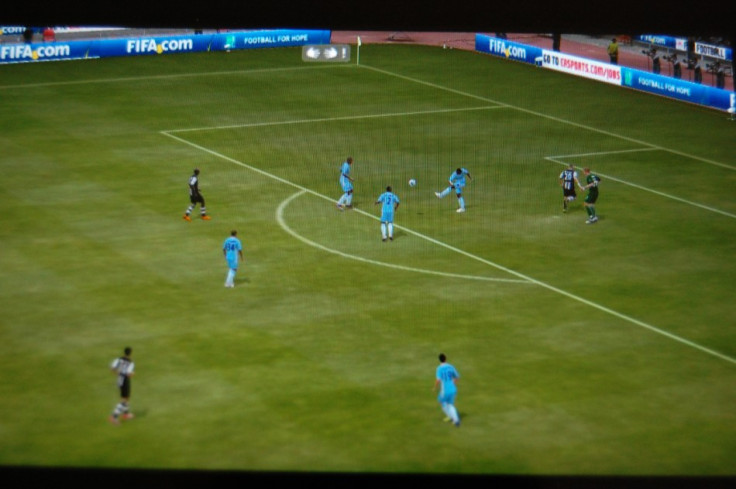 We'll come back to the touch panel in more detail later, but it must be said that we often accidentally touched the panel while playing. There is a small pad at either side of the back for you to grip without interacting with the touch panel, but we found them a little too small and too close to the edges of the Vita.
What this essentially means is that we had to alter the way we held the Vita to avoid touching the back panel by accident, but we got used to it soon enough. There is an option to turn off the rear touchpad, but if we have to do this all the time, then it may as well not be there.
PS Vita: Cameras, touchscreen and rear panel
Three significant upgrades over the PSP are the inclusion of front and rear cameras, a touch screen and, perhaps most interestingly, a touch-sensitive pad on the rear of the console.
It is still early days and we are yet to see what innovative plans developers have for using the rear panel in game play, but so far Fifa has taken advantage by developing a new goal-scoring system.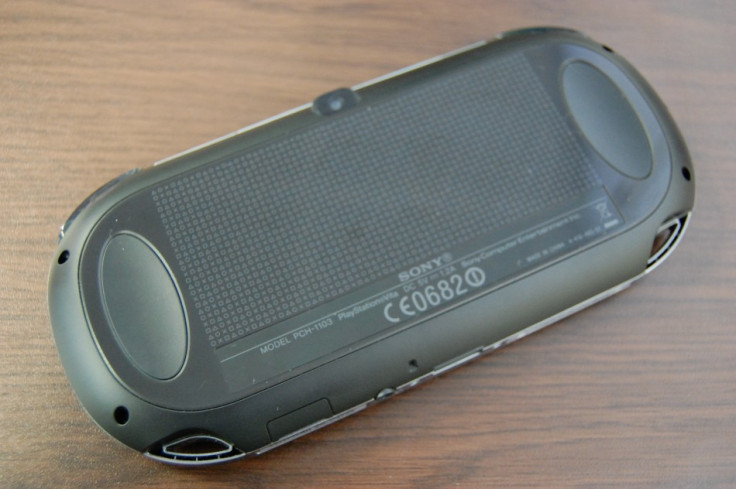 Players can still hit O to shoot, or they can now touch where they would like to shoot. Imagine the entire rear panel is the goal mouth, and that touching in the top right corner would kick the ball into the top right of the goal.
We found it took a while to get used to, and how long you touch the panel affects accuracy. As we said already, it is very easy to touch the panel by accident - which produces a small warning icon on the screen - and we'd often accidentally take a free kick due to touching it inadvertently. While turning it off is an option, the layout on the rear seems a little cramped for our liking.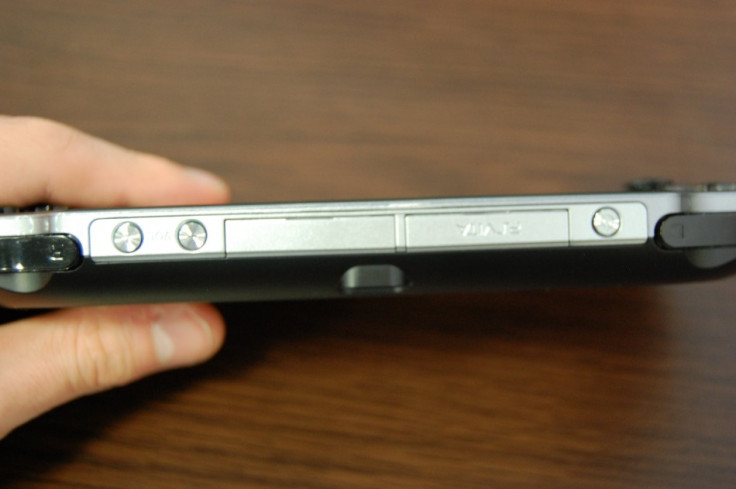 At first this can be frustrating and we also found that - having small hands - it is difficult to touch every area of the panel without adjusting our grip. It will be interesting to see what other uses developers come up with for the unique feature.
The PS Vita is all about adding touch to traditional button-bashing gaming, and along with that back panel the 5in OLED screen is also touch-sensitive. Touch is used to navigate through menus - but not all of them, which we found confusing as first, poking at the screen or buttons when the other was required. It is also used in-game, for example while attacking in Fifa, touching another player will pass the ball to them, and while defending touching a player will make them active.
The screen itself is a beauty with the OLED technology replacing LCD panels of old and offering bright, more intense colours as well as being much more power efficient. It has a resolution of 960 x 544 pixels and is crisp, clear and features deep blacks alongside the bright vibrant colours. It may not have true HD resolution, or the pin sharpness of a Retina Display from the iPhone and iPad, but it is a huge step up from the sub-SD resolutions we are used to on portable games consoles. Whether you are watching movies on it or playing games, this screen performs brilliantly.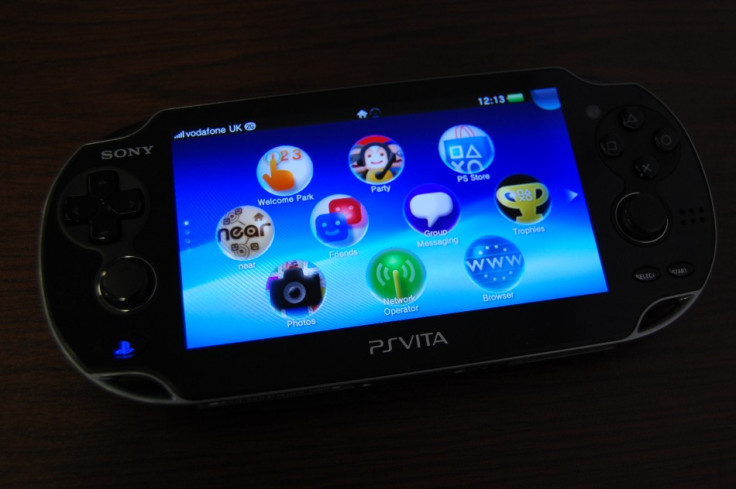 Finally, the cameras are both VGA quality and offer little in the way of features, but they aren't really intended for taking photos. Instead, the cameras can send live video into a game to create augmented reality on the screen.
PS Vita: Connectivity and Hardware
Sony has ditched the UMD format used solely for the PlayStation Portable and has instead opted for selling games on a proprietary format very similar to SD cards. The slot for these cards is located on the top of the PS Vita and next to this is another proprietary port (Sony likes using tech that no one else uses) for data transfer via a supplied USB cable.
On the left edge there is a SIM card slot - the PS Vita runs on Vodafone in the UK and AT&T in the US - and along the bottom there's a headphone jack, a port for the mains charger and a slot for Sony's proprietary (yes, again) memory card.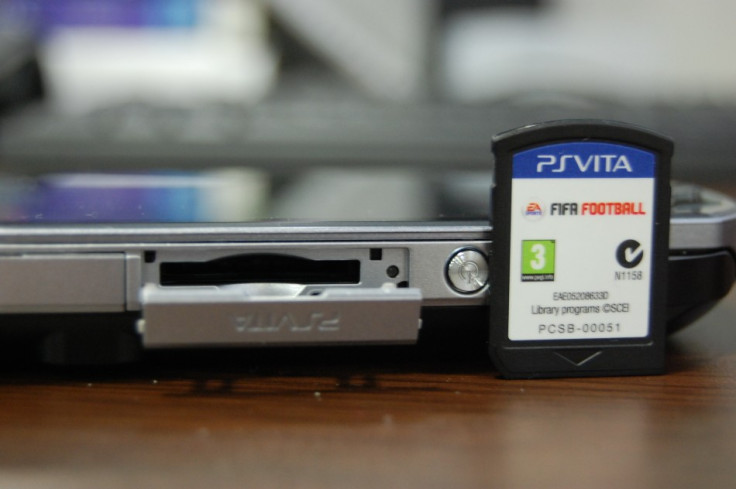 While our review unit came with a 16GB memory card included, it noramlly comes bundled with a 4GB card, and as the Vita has no internal storage at all, games cannot be saved without purchasing a memory card. Sony charges just short of £40 for a 16GB card, which we thought to be a rip off when a 16GB microSD card can be had for less than £10.
The battery of the Vita is not accessible, so you can't take a spare for a long flight, which is a shame as we found battery life to be poor. Sony reckons you'll get between three and five hours, and we found that to be fairly accurate. Obviously, turning on Flight Mode and lowering the screen brightness will help, as with any device like this.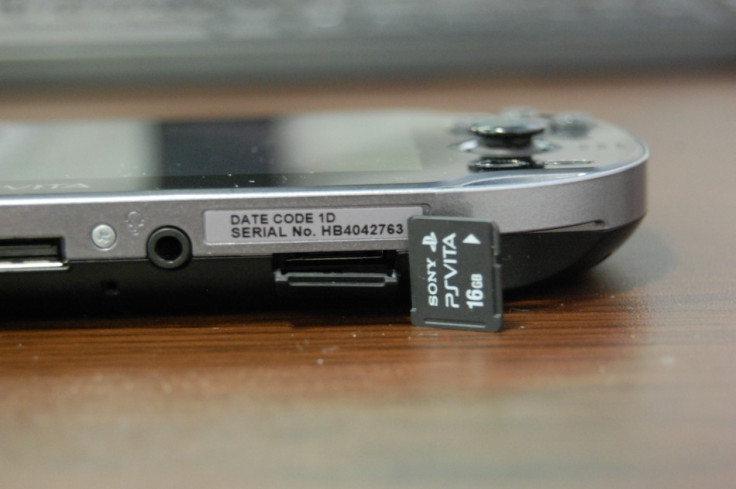 Overall, we found the PS Vita to be well made and sturdy without being too heavy, but the front panel is plastic so be warned - it will scratch far easier than the Gorilla Glass found on high-end smartphones.
PS Vita: Performance
On the whole, we found the PS Vita to be a quick and powerful console which booted up very quickly from sleep and not once did we see any slowing of gameplay. But, the loading times are quite lengthy in places and take getting used to after the almost instant loading of games on iOS and Android devices.
The Vita boots up from sleep in less than five seconds and from then on the menu system is incredibly fast and responsive; even after being turned off completely, the console boots up in a little over 10 seconds.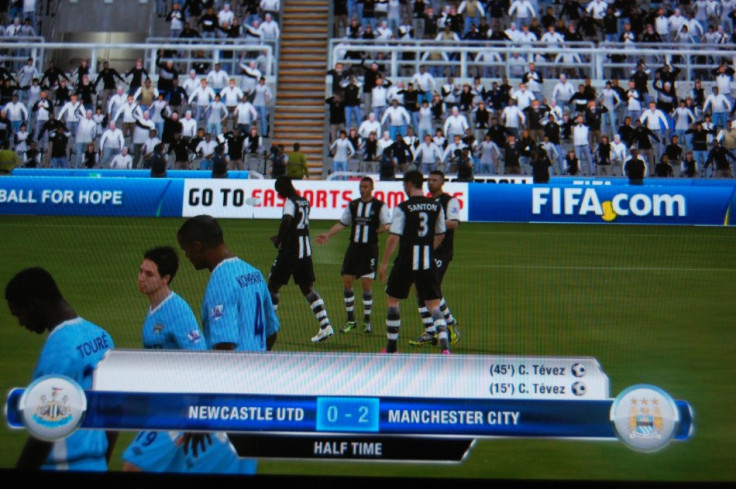 Multitasking on the PS Vita is possible, but you cannot pause more than one game at once in the background - starting a new game forces the paused one to close. Otherwise, applications such as the camera, media player, social networking apps and the like can all be left open and flicked between easily. Open apps (and games) are closed by dragging them off the screen with a finger.
PS Vita: Value
The PS Vita comes in two versions; one with Wi-Fi and one with Wi-Fi and 3G provided by Vodafone. The standard model costs £209.99 and adding 3G bumps the price up to £259 - though it can be had for slightly cheaper if you shop around. With the great screen and range of features on offer we think this represents pretty decent value, but the games and memory cards on the other hand are on the expensive side.
With AAA titles such as Fifa and Uncharted: Golden Abyss priced at around £35 they are approaching the range of PS3 and Xbox 360 games and, while games for the Vita might be feature-length, we feel that they should be cheaper.
PS Vita: Verdict
We wondered if the PS Vita offers enough to be bought and used alongside a smartphone or tablet; we thought that, because smartphones now can play great 3D games from the consoles of yesterday, the Vita might be overkill for our mobile gaming needs. But, mostly, we were wrong. The PS Vita reminded us that, while iOS and Android offer great games at very affordable prices, they still are a long way behind a proper handheld console like this. The games are on the expensive side and the battery life is poor compared with smartphones, but the quality of gameplay is almost on par with home consoles - it's that good.
Scores:
Battery life: 5/10
Design: 8/10
Performance: 8/10
Features: 9/10
Screen quality: 9/10
Value: 7/10
The Good:
Very powerful
Excellent graphics for a portable
Sturdy and well-made
The Bad:
Slightly childish user interface
Poor battery life
Rear touch pad doesn't yet add to experience
© Copyright IBTimes 2023. All rights reserved.